Search Engine Optimization: Expectations Vs Reality
Who cares about SEO? Should we even be bothered when it comes to SEO? The answer is pretty simple, Yes!! As far as e-commerce is concerned, SEO plays a huge role in improving your business and revenue as a whole.
That being said, SEO is not as simple as ABC.  This is one of the biggest misconceptions I see when talking with customers and some merchants. Some people seem to believe the process is straightforward and basically the same no matter what your goal is for your website and thus expect agencies or SEO specialists to use one magic formula or process to get the exact same result. What worked for client A will not necessarily work for client B, let alone within the exact time frame.
SEO is an art as much as it is a science and different sites will require different strategies, time investment, and different execution to get comparable results.
On the surface, it might seem pretty simple since there are actually just two major aspects of SEO. The on-page optimization and off-page optimization. On-page optimization is much direct and simple that you can easily manipulate. Off-page SEO, on the other hand, needs strategic planning and works on a wider scale.
By now I'm pretty sure you are convinced SEO is not as easy and straightforward as you might think.
Drum Roll Please……….
In reality, SEO takes a lot of time and patience to attain the expected results. I will walk you through the steps and strategies we go through to ensure you get the right results.
Yes, you know what SEO stands for (search engine optimization)but what exactly are you optimizing?
Links, the content, images or maybe the design.
Yea it involves all the above and much more
But let's begin right from the top.
What is SEO?
According to the MozBlog, SEO is "the practice of increasing the quantity and quality of traffic to your website through organic search engine results."
Simply put, SEO is the process of optimizing your page content to be shown by search engines as a top result when online users search for a certain keyword.
So let's say you have an article on how to make potato salad, you will want search engines to display your content in the top results for anyone that searches for the phrase "potato salad".
SEO is the magic trick to get Google to display your content first when potato salad is searched for. I think we all get the picture now.
Get your lifejackets ready cause we about to dive into the deep end. You can always feel free to skip to what interests you more in this article.
Overview

White Hat & Black Hat

On-Page SEO

Off-Page SEO
Overview
Now that we know how it all works, what do we do with this information and does it even matter?
Let me get you in on a little scoop. Majority of online shoppers' experiences begin with an online search and most of them make their search on Google. Researchers say about 75% of online searches are made on Google. The top 5 search results that show up on Google first page get 67% of all clicks made after a search. Now, do you see the importance of SEO? Google first page is so important and everyone will love to grab a spot on there. Getting your page listed on the second page is the equivalent of not ranking at all.
**White Hat & Black Hat
**What are white hat and black hat when it comes to SEO?
If you are looking to get your page/content on the first page of Google, there are two different ways of going about it, one which is the best and right way to go and the other, not such a good idea. As you should know by now SEO takes some time and some good work to get the expected results.
There are some that choose not to go down the long path and choose rather short and shady means to attain first-page ranking and this is known as black hat SEO.
With this SEO method, you are basically optimizing your pages content with no regards for humans but just the search engine. Taking this approach will only result in you creating spammy links and pages that will eventually be found out and penalized by search engines. This will affect your website drastically and you are always going to have to be on the lookout for new Google updates to swerve and hide your tactics from being found out.
You might make some money and get to the first page pretty fast but this is not sustainable and definitely no way to start your online business.
On the other hand, white hat SEO is the path to attain a long-lasting online presence for your business. White hat SEO methods make you think about both the user and search engines when optimizing your pages. By following the rules of search engine optimization you make things much easier for your visitors and approach tactics differently.   

On-Page SEO**
**When it comes to on-page SEO optimization, there is a whole lot more to it than just editing your meta titles and descriptions. I will like to discuss with you today, some of my favorite on-page tactics I like to use when optimizing my content and web page in general.
Grab your pens and let's get right into it. If you have any suggestions of your own or will like to share with everyone reading this content, the on-page strategies that helped you, feel free to do so in the comments.

Meta Titles And Descriptions


These are the basics of SEO when it comes to on-page optimization, you will definitely need to get your page descriptions on the right with the correct keywords and phrases that are being searched for by online users. It is of the utmost importance that you have the right keywords in place for both the title and description. These should be very

seo friendly descriptions

and the user should be able to tell what your services or products are about by just reading it. Here is an example of a Meta title and Description for one customer's website Homepage. It is pretty straightforward and descriptive of their services.

**Descriptive URLs
**Your page URL is one of the things Google looks out to tell what the content on that page is about. That being said, you will want your URLs to contain your keyword and be more friendly for people that may want to link back to your website. Below are two links that lead to the same page. I would want you to analyze them both and be the judge of it. Which of the two links below will you rather have linked to your website?
For users that might link back to your page or use it as a reference in their future blogs, you will need a friendly URL that users can tell the content by just looking at it. The first URL has the title of my blog in there, this makes it easier for both Google and online users to understand and link back to you

This second URL below, on the other hand, looks confusing and haphazard. Online users are going to have a tough time linking to you as the URL even looks spammy. Always and always have relevant information in your URLs.

Internal linking, why bother? Will tell you why
According to Moz. ***Internal links are hyperlinks that point at (target) the same domain as the domain that the link exists on (source)***.
You can also say they simply point you to another page on the same site. So should you happen to click on one, it will load a new page within the same website.
These internal links are very  important and useful for various reasons of which some include;
Establishing the hierarchy on a given webpage

Help users navigate through the website

Help spread link juice across the page

Help keep users on your webpage for longer periods


When it comes to internal linking of a website, this is very important to the architecture of the site as well as spreading link juice from page to page. Internal links help Google understand your content. How? Google looks at your anchor text you use in your internal link. So before it crawls the next page you are linking to, it already has a fair idea of what the content is about.
That being said, it is just right to have keyword rich anchors to help Google better understand. Now you know the importance of internal links. You can get more insight into internal linking in this **Blog **by "Neil Patel".
Use Keywords Wisely And Strategically
Have you ever heard of keyword stuffing? This used to be an old black hack SEO method which had to do with stuffing your content with loads of keywords. Today you will be caught violating real quick since search engines have become much smarter. This method can no longer be used without raising some flags, today's SEO specialist know better than to go around stuffing keywords on a page.
So what works now and is being used?
Today, if you are looking to rank for a specific keyword, you do not need to stuff tons of keywords on one page. Now instead of stuffing your page with tons of keywords, you can place them at a specific place on your page along with different and close variations of your target keyword.

An example of where your target keywords can be included;

First Paragraph


Having your keyword appear in the first paragraph is also a great method when trying to rank for a keyword

Header Tags "H1"

You need to have your keyword in the header and also wrapped in an H1/H2 tag

**         Optimize Your Images With Alt Tags **
Search engines do not see your images, on the other hand, they crawl your website for what we call "alt tags".Knowing this, you should already see the importance of these alt tags.
Optimizing your images with very good descriptive alt tags will help Google and other search engines better understand the content and images you have in general.
Getting this done well will only improve the chances of your content ranking on search engines as well as image searches.
Let's take a quick example of what I just said.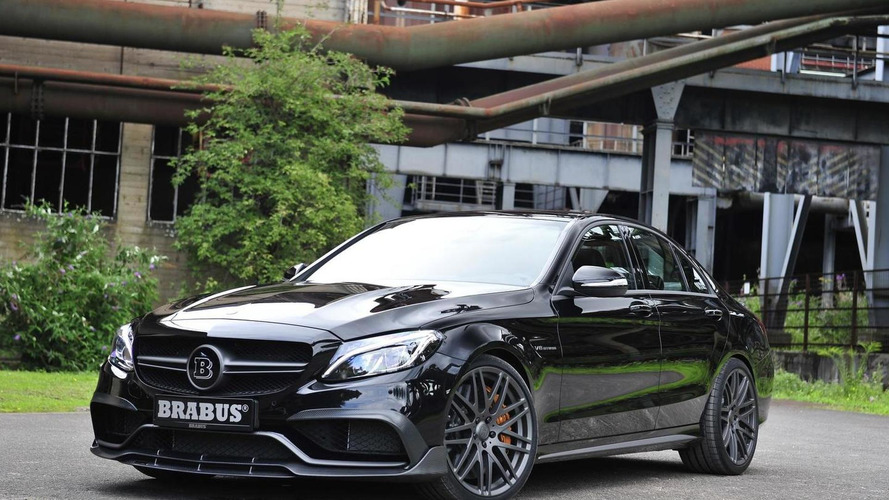 ****Above are twoimages, and they all mean the same thing. The first picture is what you see when you search for a black model of the 2015 Mercedes amg C63s Brabus edition and the second image is what the search engines see.
The second screenshot displays the alt text of the first image and is very descriptive of the image above. By optimizing your images with alt tags you make it easier for search engines to understand your site content and in the process, you also get your images in a better standing when it comes to Google image search.
Off-Page SEO**
**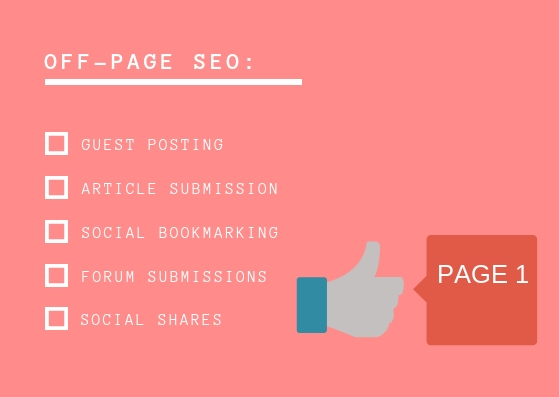 When it comes to getting your website to the first page of Google, this is the part where most of the work is done and you need to be strategic and think smart. There are several ways people go about their off-page SEO. Different tactics, different timelines and certainly everyone achieving different results.

All the same, there are some basic rules that need to be followed when it working on your off-page SEO. Lets quickly take a look at some of the guidelines that we can follow to ensure we do things the right way and not get penalized.
When you think of off-page SEO we think BACKLINKS. That's right! Backlinks, now we need to ask ourselves this, what are backlinks? how do we create backlinks? How do they affect our site? And what do we need to do to avoid getting penalized or using black hat methods
It's pretty simple, stick to the basics and do not be in no rush to acquire tons of backlinks in a very small time frame. I will shed a little light on backlinks and then share with you some pretty basic backlink building techniques that can help you get your site to the top of Google ranking using white hat SEO methods. We should begin to get the picture on what backlinks are about, all the same, let's take it from the top.
What are backlinks**?
** Backlinks are basically links being created from one site leading to another. The link going out to an external website is what we call the backlink.
***Why are backlinks important?
***Backlinks are highly important to your website because;
Google sees and confirms backlinks as the number 1 ranking factor. Backlinks are seen by Google as upvotes to your site.
For other sites to be linking back to you only tells search engines that they love your content and vouch for its quality. Getting lots of sites linking back to you in your niche that make search engines believe your content is of high quality and worth linking to.  
Some of you might wonder if it is possible to rank a website without any backlinks.
No, you won't!! There is no way you are getting on the first page without you creating backlinks.
Backlinks are important because;
They are Google's number 1 ranking factor

They pass on link juice

Your site gets discovered through links
Having a website without any backlinks is just unnatural
Don't take my word for it, check with Google. They listed content and backlinks as the two most important ranking factors.
In a Google hangout discussion, A Partner Development Manager at Google, "Andrey Lipattsev" said: "I can tell you what they are. It is content and links pointing to your site".
Google Hangout Q&A
This is an interview that happened in March and goes to show the importance of backlinks and content as these are very powerful ranking factors.

By now we can all agree we have a fair idea of what backlinks are and their importance to our businesses, now let's talk about the various types of backlinks you can get to your website and how they can affect you.
Google has a set of rules when it comes to link building to guide you along the line.
First of all, let me say this real quick. All links are not the same, every link brings a different value to your website so you cannot just get backlinks from any site and expect to see your rank rise anytime soon. Some websites and blogs carry more weight than others. Just imagine your business is mentioned on the homepage of CNN and also on the homepage of just another site you had a guest post featured.
Which of these 2 mediums is going to get you more visitors and which of them do you think has more value/influence on the internet? Definitely, CNN has a higher domain authority because they have built a brand which is known worldwide and have tons and tons of backlinks coming to their site, this only makes Google trust them as a site that provides quality content

That being said, should you be looking to begin a link building campaign for your business, you should take care to build the right links to your business, for your customers, make them feel important and relatable to the content you put out. This way your customers and users are happy, Google keeps you on top in search results because of your quality content that gets users engaging, that way your business grows and everyone is happy.

Links going to be built to your site need to be natural and do not try to manipulate the system with links that intend to boost your ranking with black hats methods.
I will like to leave you with some pretty simple link building links which will be helpful to you, should you choose to get some backlinks to your site.
There are a whole lot more backlink building strategies out there you can read on and adapt to, but these are just 3 few basic ones to start you off

Start A Blog
This is very important. Why? Because content is key, just like I said earlier on. Getting a blog for your website is a good way, to begin with, your backlink building strategy. This does not mean you should go ahead to write one blog and leave it dormant on your site forever. Keep it alive, write more and more post regularly, focus on your target group, provide them with helpful content that they need. Your content needs to be relevant to your readers (Niche) and well structured.
This way, your customers are assured they are always going to be provided with regular quality blogs that can help them with their businesses or services provided. Let's say you run a store that sells garden equipment. You can easily write a blog on how to operate some of the tools you sell or how they can improve the present state of their farm/garden.
This is needful information as it is very relatable to your customers and it is also helpful to people that visit your website.
This way readers can share your content and others might want to link back to your page or even use your blog as a reference in the future

Guest Posting
There are tons and tons of blogs and companies that accept blogs to be published on their pages if it meets their criteria. Before you proceed to request for a guest post you should research on the following

Do your customers visit such pages/blogs

Do you have quality content to share

What are you looking to achieve from this

Are they relevant to your business
It is important that you have answers to these questions before you proceed. Wrong decisions can harm your website in the end negatively. If you are to be selling garden tools and you are getting backlinks from a store that sells baby clothing. It does not make sense. Does not click and looks kind of funny to search engines. You are definitely not going to be getting a lot of customers to make a purchase should they be visiting your website from the baby store.
You are definitely going to increase your bounce rate, that's for sure. And this is because visitors just end up leaving once they land on your website because they are not looking for garden tools but baby clothing. So do your research before you proceed.
You should also check out the level of online trust such sites have with search engines before you reach out to them. There are lots of tools out there that can help you with that.
Build An Online Relationship
Building good relationships online is a great idea and I will tell you why.  There are many opportunities to build a network online and meet new people that share your interest. You can start by simply doing some research into your niche for communities, forums, facebook groups, and blogs.
By simply answering questions being asked in these groups and forums when members need help, there need to be relevant answers that provide value to not only the person that asked the question but future visitors as well. Make contributions and suggestions every now and then that will be helpful to the community and be actively involved.

Through this, you create a brand for not just yourself, but also your business. Every now and then you can drop your website link as a reference when commenting or making a suggestion, but be careful, some groups don't allow that, so you need to be very engaging before you try any of this.
These few backlinking tips should help you on your journey to getting your business to the top pages of Google. There are many more strategies you can read that will help you get some traffic to your site and improve your website visibility. Read more on backlink building here.
Feel free to ask questions and share your opinions in the comments below.
**  **
**                                                                                                                                                                                                                                                                                                                                                                                                                                                                                                                                                                                                                                                                                                                                                                                                                                                                                                                                                                                                                                                                                                                                                                                                                                                                                                                                                                                                                                                                                                                                                                                                                                                                                                                                                                                                                                                                                                                                                                                                                                                                                                                                                                                                                                                                                                                                                                                                                                                                                                                                                                                                                                                                                                                                                                                                                     **
---