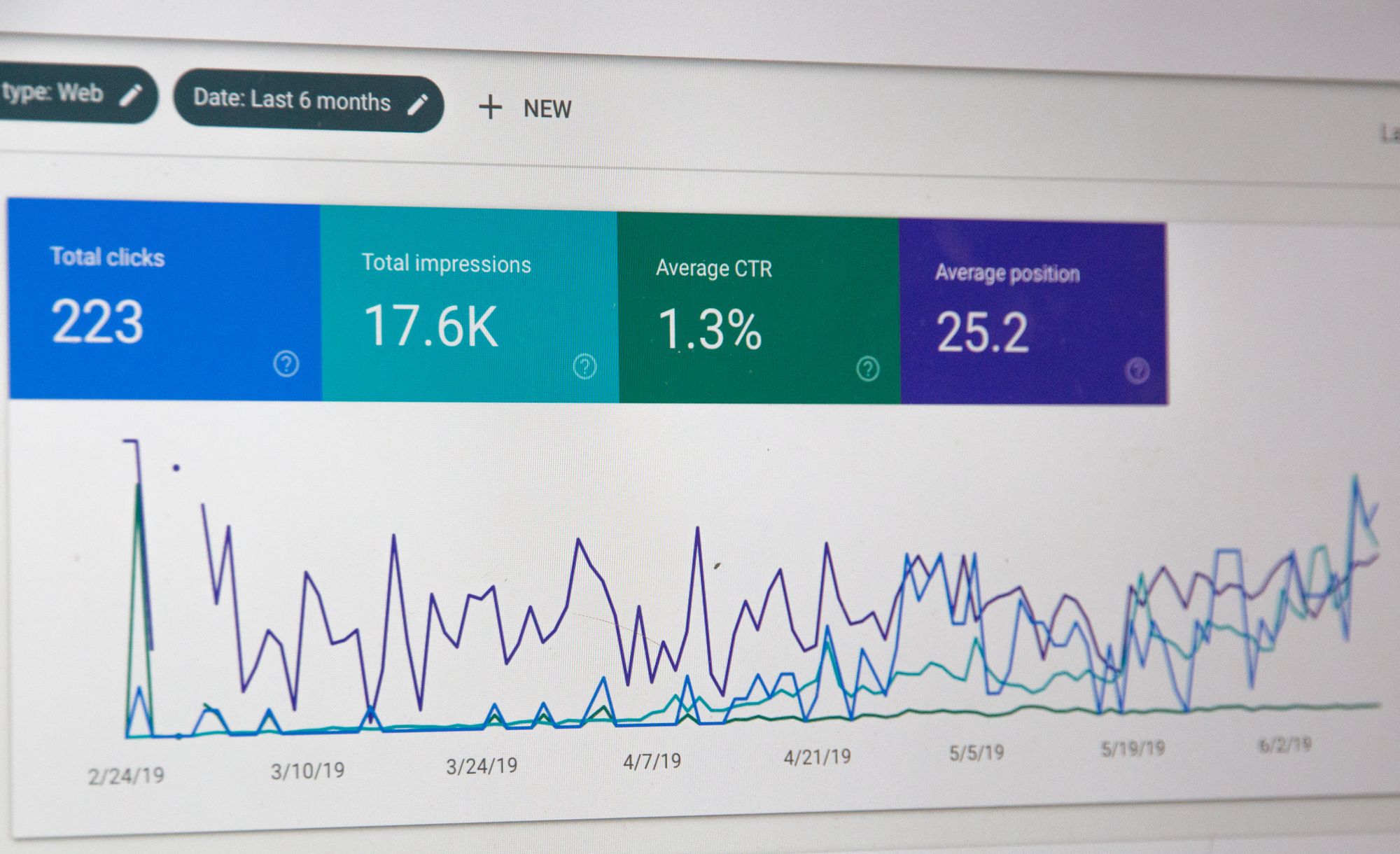 Actionable SEO Strategies for E-Commerce Website Owners
It is absolutely critical that your website ranks higher than the competition on the major search engines...
It is absolutely critical that your website ranks higher than the competition on major search engines. If you don't have a viable SEO strategy, it will be difficult for your online store to appear at the top of the results pages. Therefore, if you are not generating the required clicks, it is doubtful whether you will obtain the sales you deserve.
One study has revealed that high click-through-rates (CTR) often determine website rankings. For example:
●        Highest ranking websites achieve an average of around 36% CTR
●        Second ranking websites receive around 12–13%
●        Those in third place have at least a 10% average CTR
So, if you don't employ a robust SEO strategy, you will miss these crucial sales, clicks, and brand impressions. Here are some important pointers on how to improve your marketing campaign and in turn expand your online business.
1. Do your research
Determining the most appropriate keywords for your business is an essential SEO task. If you use the wrong ones, you may end up with little traffic and not many conversions. That scenario is bad for any business!
A.    Find your keywords
In keyword research, focus on the following three groups:
Homepage and product pages
To optimize your web pages, always consider keywords based on their:
●        Ranking difficulty
●        Relevance
●        Search volume
If you choose a very competitive keyword, it may take a long time to obtain a high ranking. If it is too broad, it could be challenging to encourage conversions as most people will not be able to find what they are searching for.
For instance, if you sell "organic popcorn kernels", it's best to avoid broad keywords such as "popcorn" and "organic popcorn." These terms are not specific enough for people searching for popcorn kernels. In addition, you will probably be competing with large popcorn vendors for these keywords.
2. Select keywords that are suitable for blogs
Blogs can help your e-commerce website rank highly as they can incorporate keywords you cannot include on the main pages. You can also make use of long-tail keywords, which are unique searches and consist of two or more words.
3. Don't engage in keyword cannibalization
This is the situation whereby multiple pages of your e-commerce site are ranking for the same keyword. This confuses search engines and you end up having to choose which page is more important. This will result in low traffic for that particular keyword.
Avoid keyword cannibalization by compiling a list of each of your web pages, including their keywords, on a spreadsheet. This will help you identify whether there are any double keywords.
B.    Find the keywords your competitors use
After conducting thorough keyword research, it is now time to see what the competition is doing.
Make a list of keywords that your main rivals are targeting
If you want to compete for your competitors' keywords, check whether your website scores higher in the following categories:
●        Domain authority (DA)
●        Page authority (PA)
If the competition has a substantially higher DA and PA, it may be wise to focus on other keywords. Check the DA and PA scores by using the Moz toolbar or these useful SEO tools.
2. Find out where they get their links
Search and make a list of the sites where your competitors are obtaining their inbound links. Before reaching out, delete any website with low DA scores. Getting a link from these sites will only impair your ranking as Google often treats them with suspicion.
3. Does your website stand out from the competition?
You can compare websites based on:
●        Navigation menus
●        Product pages
●        Popularity on social media
●        Blogs and other website content
If your main competitor is excelling in certain areas, find out how your website can do better. Where necessary, make improvements so that you can convince customers that your e-commerce store outperforms the competition.
2. Search for errors or problems on your website
It is now time to audit your website and fix any problems you discover.
A.    Identify actual and potential page errors
SEO tools such as SEMrush and Ahrefs can help you discover any SEO errors. You will find that the majority of adjustments you need to make are:
●        Redirect 404 pages to existing web pages
●        Change the 302 redirects to 301s
●        Update or remove duplicate content, meta titles, or meta descriptions
B.    Check your website's loading speed
Most visitors don't have the patience for slow-loading websites; if your pages take more than three seconds to load, people won't hesitate to click on your competitors' sites instead. Consider using tools such as Pingdom to check your site's loading speed.
3. Conduct on-page optimizations
You should regard on-page optimization as the simplest and most effective SEO strategy to use. Here's what it can do.
A.    Optimize your keywords
You need to include your keywords in the following web content:
●        Image file names and alt tags
●        Headers
●        Meta titles and descriptions
●        Page titles
●        Paragraphs
●        Product descriptions
●        Sub-headers
●        URLs
If you want to create user-friendly URLs, make sure they are readable with your keywords included. Remember, it is not sufficient to just incorporate keywords in your meta titles or descriptions, you need to write them like ads to increase your click-through-rate and achieve a higher Google ranking.
B.    Evaluate your site's structure
The structure of your e-commerce store can significantly influence:
●        Conversion rates
●        Search engine rankings
●        Website usability
Proper planning can make it easier for you to expand your e-commerce website; for example, by adding product lines. It is often best to adopt a "flat architecture" – a website design that entails you limiting the number of clicks required to take visitors from the home page to the product page.
C.  Check that all the internal links are working
These are pages linked to other pages on your website. They can also rank for your keywords. However, don't overdo it as Google may suspect that you are doing something fishy. Use internal links only when necessary.
D.  Make sure your site provides an excellent user experience
If visitors and customers view your website as user-friendly and helpful, they will come back again and again. This means you will have more opportunities to make a sale and achieve a higher search engine ranking.
You can conduct usability tests to make sure your procedures require the fewest steps possible. For example, is your checkout process working correctly? You can ask for feedback from customers to discover whether some adjustments may be necessary.
One of the simplest and quickest ways of obtaining feedback is via live chat widgets. If implemented correctly, your conversion rate will increase.
E.  Create or maintain a mobile version of your website
E-commerce stores cannot afford to ignore mobile device users. People are no longer using their phones just for browsing, they are increasingly making online purchases. Accordingly, you should make it a top priority to be mobile-friendly. Remember, Google now prefers to present mobile-friendly sites at the top of the search results.
One of the problems companies face when creating mobile versions of their website is duplicate content. This tends to negatively affect a site's ranking. Fortunately, e-commerce owners who successfully adopt responsive website designs rarely encounter such problems.
F.  Encourage positive customer reviews
Positive customer reviews can boost your conversion rates by up to 76%. In fact, almost 8 out of 10 people read the reviews first before buying items online. As your traffic and conversions increase, Google will put your site at the top of the results pages.
There are ways to convince customers to leave good reviews. One strategy is to send an email to a customer who has bought your product and ask them if they need any help. Even if they don't, you can still ask them to provide a review. This is a simple tactic that provides excellent SEO results.
G.  Include rich snippets
Rich snippets are HTML codes that will enable users to understand what your e-commerce site is all about even before they click on your link. There are particular snippets for all types of content, including:
●        Authors
●        Business information
●        Events
●        Music albums
●        People and products
●        Recipes
●        Reviews (films or music)
●        Videos
Rich snippets may include text or images. Therefore, make sure you include images in your web page content. By doing so, you will increase the likelihood of obtaining more clicks and conversions.
H.  Integrate social media on your website
Social media is an essential SEO tool for customer engagement and content sharing. Although social signals won't directly increase your search ranking, they will let Google know that users consider your brand to be valuable. You can add the following social buttons to your homepage, blog posts, and product pages:
●        Facebook
●        Instagram
●        Twitter
●        Pinterest
Building a social presence for your brand is similar to using word of mouth; it's free advertising whereby customers mention your products and share your links.
4. Conduct tests to see if your SEO strategies are working
Once you have implemented your on-page SEO and other strategies, you are now ready to test their effectiveness. You can:
●        Analyze which keywords are providing the highest conversion rates.
●        Check your Google AdWords campaigns to pinpoint the best performing keywords that can be included in your SEO strategy.
●        Determine which meta titles and descriptions enhance your click-through-rate.
●        Conduct A/B tests to identify which content is effective in terms of increasing your online traffic and conversions.
If you don't have a reliable and consistent testing strategy, there is a risk that your website will lose its ranking, leads, and sales.
5. Use local SEO
If you have a bricks-and-mortar business as well as an online presence, you can make use of local SEO to attract more people to your store. On your website, add the store name, address, and contact number.
You can also provide your business details to all major online directories, including Google My Business (GMB). If possible, include local SEO keywords in your business descriptions.
Conclusion
The ultimate goal of an SEO strategy is to increase sales. Naturally, you will want to boost your online traffic as this will increase your chances of making conversions and generating repeat business. However, SEO has never been a one-off approach. As Google and other search engines continue to update their algorithms, you will also need to update and modify your SEO strategies as and when necessary.
Author's bio
Chris Anderson is an online marketing expert with 15 years' experience in Search Engine Optimization (SEO) and Google Ads campaigns. He founded Springhill Marketing to help companies boost their website traffic to increase sales and inquiries. The company is also a Google Partner, specializing in SEO and Google Ads Services.