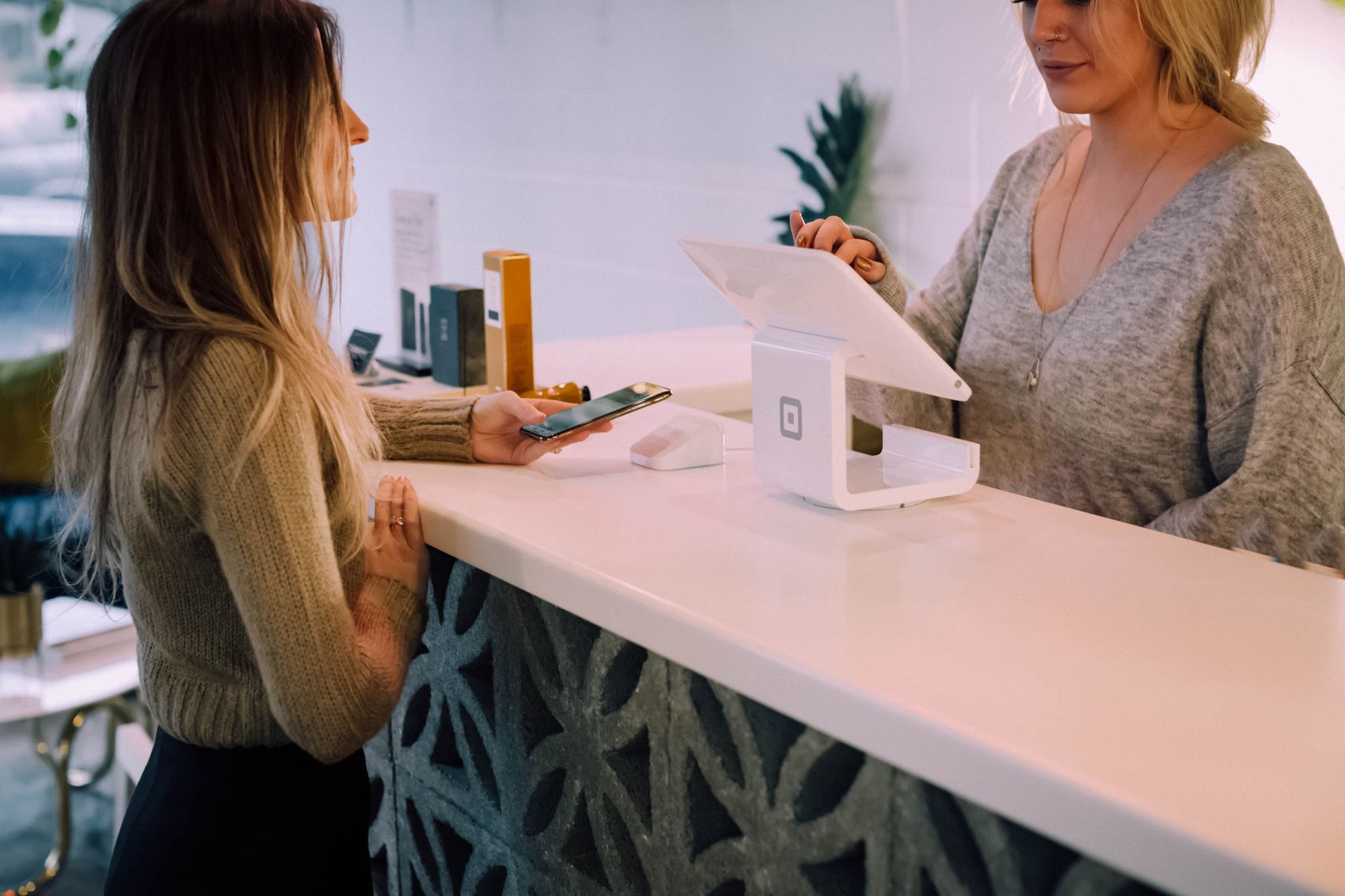 14 Sales Tips Every E-commerce Merchant Must Know
Grow sales by building trust with customer reviews, selling on multiple channels, starting a content marketing campaign, implementing a solid SEO strategy, making your store mobile-friendly, making use of influencers, making use of Social Media marketing, etc.
Starting an eCommerce business can be easy but sustaining your business into a profitable one requires implementing a far-reaching sales strategy to help you beat the competition.
These strategies should enable you to attract, retain, and connect with customers from all geographic locations to help you sell more and increase profit.
This article will provide sales tips that you MUST have on your fingertips if you want to turn around your business and stay constantly profitable.
Build Trust With Customer Reviews
Customers will always want to know whether previous customers were satisfied with your product. That's why nearly 95% of shoppers read product reviews before making a purchase. Therefore, you should give your customers a glimpse of the testimonies previous customers have said about your product by way of product reviews. There are a lot of tools in the market that can enable you to collect reviews from your customers. A tool like the Kudobuzz Review app collects reviews from channels like Facebook, Google, Yelp, Amazon, Etsy, etc, enabling merchants to sort out the reviews they want to display to their customers through beautiful widgets.
After collecting your reviews, strategically display them on your homepage, product pages, checkout pages and use them in your email marketing emails. Additionally, push some of your reviews as Rich Snippet to Google. But most importantly, share your reviews on your social media pages to convince and attract new customers.
Sell On Multiple Channels
To increase sales, your products should be able to reach as many people as possible. Have you considered targeting other potential customers on many other platforms other than your website?
Targeting customers on various channels such as social media and marketplaces can potentially help you reach more customers, and boost conversions. This is because 66% of online shoppers rely on more than one channel for purchases.
Platforms including Shopify, BigCommerce, Amazon, Weebly, Wix, Magento, Google, Bing, Connexity, PriceRunner, Shareasale, MyShopping, Opensky, Newegg, etc, now come in handy and allow you to list your products for people across the globe to see.
While this may seem like a lot of work, tools including the FeedGeni app allows eCommerce merchants to list their products on all these multiple shopping channels effortlessly.
Start A Content Marketing Campaign
Do you already have a blog where you publish high-value content on a regular basis? If you don't, then start now! 70-80% of people research a company online before visiting the business or making a purchase with them.
That's why 90% of marketers use digital content to reach their customers.
Writing high-quality content gives value to your customers and exposes your brand to a new group of potential customers.
Before people make a purchasing decision, they go through a series of processes called the buyer's journey. The buyer's journey involves a three-step process:
Awareness Stage: This is the stage the buyer realizes he/she has a problem.
Consideration Stage: The stage where the buyer defines their problem and looks for a solution.
Decision Stage: The buyer chooses a solution.
Therefore, writing blogs, starting a podcast, producing vlog, organizing a webinar and engaging in guest posts partnerships will position your brand as an industry authority and guide your prospects to make the right purchasing decision. Produce content regularly to connect with customers and create trust in your brand.
Implement A Solid SEO Strategy
While a lot of people search the internet to buy products, a whopping 87% of shoppers begin their product searches online.
Despite this, 71.33 % of searchers click the first page of their search results with just 5.59 clicking the second and the third pages. This means even if you publish high-quality content and they do not make it to the first page on search results, people might not see them.
This is where SEO is important. It's simply the strategy of convincing search engines to place your content ahead of other content so that more people can see your content. You can refer to this blog post for a comprehensive resource of how to position your website to the first page of search results.
There are also tools like the SEO Doctor that can help you fix all SEO issues you might be faced with.
Make Your Store Mobile-Friendly
More people now search the internet with their mobile devices. In fact, mobile search eclipsed desktop search in 2018 with 52.2% of all website traffic worldwide generated through mobile phones.
With more people now accessing the internet using mobile phones, your website should be designed to be responsive to mobile. This means having mobile visitors to your site in mind from start to finish. This includes making it easier for your mobile visitors to add cart without having any difficulty, making your images in a different format, making it faster for mobile visitors to load product photos and easier to zoom in.
Run Promotions And Discounted Sales
Shoppers love surprises and freebies. Apart from helping them feel appreciated and save them some money, it also tells them you're a trusted brand that has its customers at heart.
In fact, 84% of shoppers say they're more apt to stick with a brand that offers a loyalty program. This means your customers are likely to behave more favorably towards your brand if you reward them from time to time.
The good thing about this is that your customers are more likely to recommend your brand to their family and friends if you have such loyalty programs, which can result in more sales.
As an eCommerce merchant you should, therefore, institute customer loyalty programs including giveaways, draws, promotions and discounted sales from time to time to appreciate your customers and big spenders. This will keep your brand in their minds any time they set out to make a purchase.
Make Use of Influencers
Social media is making it easier for people to build an online presence and interact with their virtual community - something that was impossible many years ago.
People including social commentators, models, bloggers, vloggers, actors/actresses etc have become very powerful influential people through the online communities they've managed to build. Many of these people wield a lot of admiration from their fans/followers and as a result, they're able to influence the purchasing decisions of their followers.
Getting these people to share and promote your brand to their loyal followers can help you increase sales. For a comprehensive resource on influencer marketing, refer to this blog post on how influencer marketing can help you increase sales.
Make Use of Social Media Marketing
With an estimated 3.48 billion people now using social media, it has become a vitally important marketing tool for eCommerce merchants like you.
A lot of people now turn to platforms such as Facebook, Twitter, Instagram, LinkedIn etc to search for products or ask for recommendations when they want to make a purchasing decision. It's not surprising that 90% of top-performing sales people now use social media as part of their sales strategy.
As an eCommerce merchant, you should also have an aggressive social media marketing plan to boost customer satisfaction, find new prospects, and boost conversions. You should start by doing a social audit to enable you to identify the platforms your customers use most and target them accordingly.
With compelling photos and well-crafted content, you can easily use hashtags to strategically post and target millions of Instagram users who are searching for a product related to your brand.
Facebook also remains a very viable social media marketing platform. It's extremely easy to open a Facebook business page as well as launch a Facebook store. The better part is that Facebook allows merchants to integrate their Facebook store directly with their Shopify store, making it simpler to monitor inventory.
Twitter also allows merchants to search and find potential customers tweeting questions about your industry and nurture them to customers. It's also effective for posting about your product and engaging your customers.
Additionally, LinkedIn can help you to connect with professionals and executives of all calibre, helping to forge partnerships with other business owners while posting notes and pictures about your brand to the millions of users on the platform.
Responsive Web Design
All the above marketing strategies will divert traffic to your store but a very easy-to-browse and fast website is what will make them stay. 88% of online shoppers won't return to your website after having a bad user experience.
Hence, you should make sure your site is neatly designed, easy to navigate and is very responsive to ensure shoppers do not have to do too much scrolling before placing an order. Slow-loading sites increase the abandonment rate by 75% so give your customers an enjoyable user experience to keep them coming back after each purchase.
Participate and Network on Online Forums
As part of exposing your content and product to a new audience, try and attend to the needs of the consumer by contributing useful tips and advice on forums and other online discussion platforms.
By being helpful to anonymous people, you can convert them into your customers.
As a starter, platforms like Quora and Researchgate can be extremely helpful. While you can post your questions for others with knowledge about it to help you, you can also volunteer and share your knowledge. Some forums allow you to provide a link of blogs you have written as part of answering a question, which can drive traffic to your site.
All you have to do is to ensure you're following the forum rules when promoting your products or posting links of your content. Get to know the limits and restrictions of the forum, and stick to them. Forums can be useful platforms to increase brand awareness, engage new prospects and convert new leads.
Have Many Payment Options
Ecommerce allows you to reach customers from all over the world. But what if a customer leaves your store simply because you do not have the payment option they use? Well, don't let this happen to you.
Provide familiar payment methods to your customers. By offering more payment options, including newer services that are mobile-friendly, it makes it easier for people from all walks of life to pay for products they want to buy from your store.
Kindly refer to this blog post on some of the best payment gateways.
Make Your Checkout Process Easy
Cart abandonment is a challenge facing the global eCommerce business. It's estimated that eCommerce businesses lose close to $18 billion in a year. This is a truly gloomy picture and one that shows how important it is to nail your checkout process.
Simplify your checkout process by removing unnecessary and duplicate steps like redundant fields in forms, etc.
Reduce cart abandonment on your store by explaining your refund policy in a simple plain language for shoppers, making shoppers aware of any additional cost including shipping fee, making saving carts on your store simple, as well as including a clear Call-to-Action on your checkout pages. Practically make navigation between cart and your store effortlessly for shoppers.
Improve Your Email Campaigns
Over 293 billion emails are sent each day throughout the world and experts predict that this figure will explode to 347.3 billion by 2023. This means that email is still an important medium of communication. 60% of marketers say email marketing increases ROI.
Given the importance of email, you should be able to improve how you sent out emails to help create brand awareness, improve customer satisfaction and increase sales.
You can improve your email marketing efforts by following these tips:
Building an email list.
Regularly sending newsletters alert to your subscribers via emails.
Sending emails to your email list about special discount offers, product tips, new arrivals, etc.
Personalizing your emails. Personalization can lift sales as much as 10%.
Sending a welcome email to new customers. Welcome emails have an average 4x the open rate and 5x the click-through rate.
Sending follow-up emails to customers.
Including reviews in your email content.
Sending quick emails to your customers celebrating their birthdays.
Sending goodwill messages to your email list on special occasions like Valentine's Day, Christmas, Easter, etc.
Use Paid Campaigns
Using an SEO strategy to put your products in front of consumers can be very cheap but it requires a consistent effort. So if you have some budget to spare, you may actually fall on paid ads to get your products across to customers.
Google, Bing and other shopping engines allow merchants to advertise their products to people looking to buy the kinds of products you sell. With a Shopping campaign, you can prominently advertise your products at the top of the Google search results. All you need is to create a Google Merchant Account and feed data containing your product information such as price, store name, reviews, sizes, special promotions, etc. How to set up your Google Shopping Ads shouldn't be difficult if you know the steps.
Growing sales as an eCommerce merchant requires multi-prong strategies. It requires getting all departments of your email business running effectively while implementing strategies that will help you attract new customers and retain existing ones.
Help us publish content solutions that serve value for your eCommerce business by leaving your views in the comment section below.
Call To Action
If you want to read more content on how to succeed as an eCommerce owner, sign up for our weekly newsletter below to receive resources and tips on how to grow your eCommerce business straight into your inbox.