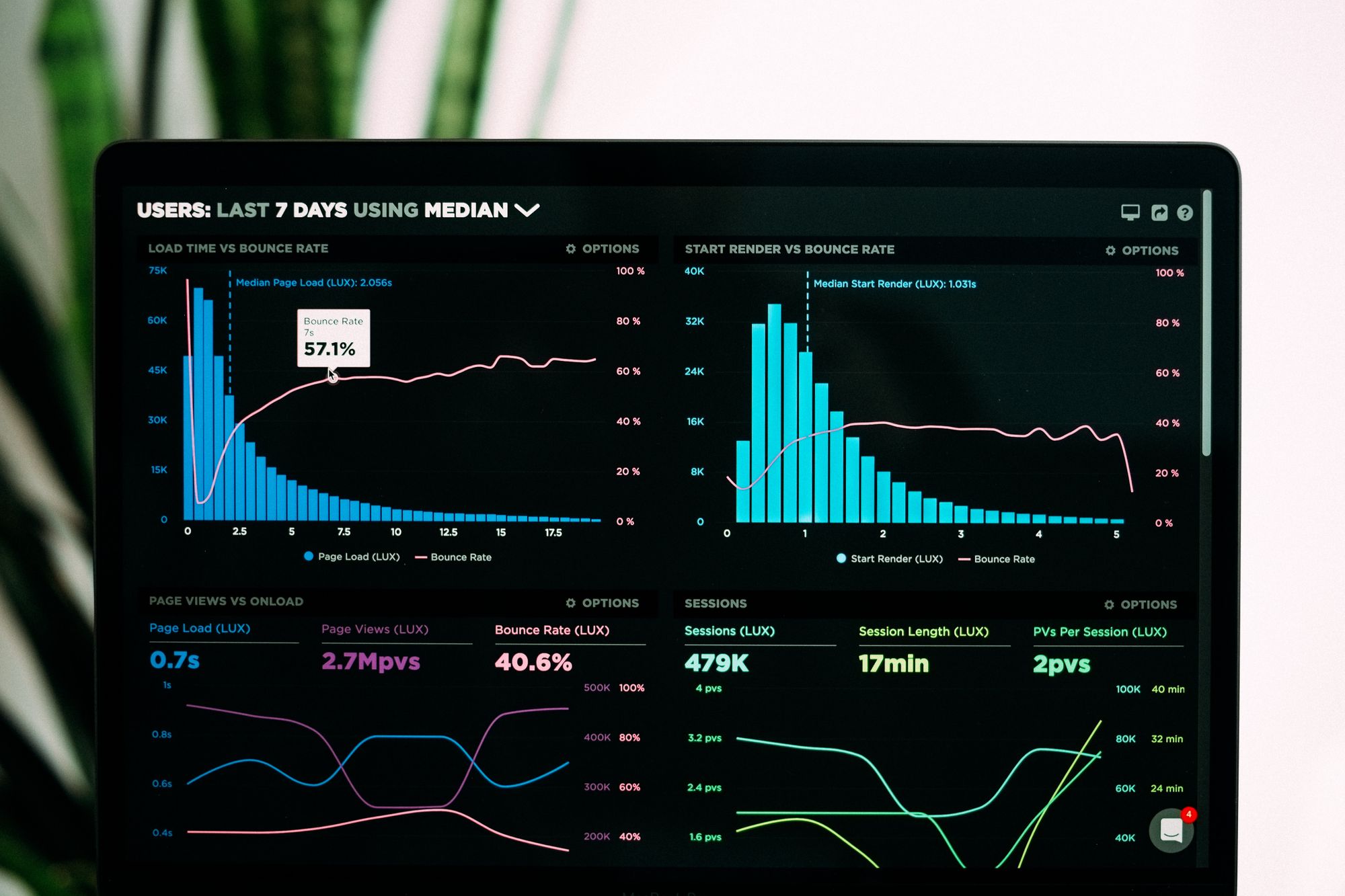 Four Website Metrics E-commerce Merchants Must Measure
As a merchant, you should measure your audience reach and impact, your traffic sources, your bounce rate, and your conversion rate.
Tracking the performance of your website is very important as an eCommerce merchant. This will help you know which of your marketing strategies are working and which ones are not.
But what exactly should you track or measure? Here is a list of key metrics that, as an eCommerce merchant, you should routinely measure using analytics tools:
Audience Reach and Impact
Typically, every merchant should be able to track visitors to their site to help them understand their audience reach and impact.
With a tool like Google Analytics, users can track the number of visits (Google Analytics refers to these as "sessions"), unique visitors (Google Analytics calls these "users"), as well as new and returning visitors to their websites.
After gleaning this real-time data, you can then compare the present data with previous data to determine whether your audience is growing, shrinking or staying the same. This information will help you maintain or revise your marketing strategies.
Traffic Sources
Whether you're going to use SEO, paid ad or both, you should be able to measure how much traffic your effort is yielding and which of the strategies are giving the best returns.
Your traffic data is a goldmine. It gives insights including the number of visitors to a website, the number of bytes sent and received, the page the visitor came from, what pag­es were seen, the visitor's IP address, the authenticated user name of the requester, the date and time of the request, and so much more.
However, it could just happen that you're enjoying more traffic and yet fewer sales. The data from your traffic sources will help you readjust or retarget your customers for the purpose of translating your traffic into sales.
There are a dozen of traffic sources that your traffic could be coming from including the following:
Organic traffic – This type of traffic comes as a result of your SEO efforts. For a piece of comprehensive information on how SEO works, refer to this blog post on how to improve the speed of your website.
Paid Traffic –These are forms of traffic that you have paid to obtain. They include Paid Per Click (PPC) like Google AdWords or Bing Ads.
Social Media Traffic – As a business, you should know how much traffic is being generated from your social media links like Facebook, Twitter, LinkedIn, etc to your store.
Referral Traffic – Apart from SEO benefits, backlinking is supposed to drive traffic from other sites. When someone clicks on a link and is taken to another site, tracking software—such as Google Analytics—counts that visitor as referral traffic.
Direct Traffic – This is straightforward. They are traffic you generate from visitors who come to your store by just typing your exact URL into their browser.
Email Marketing Traffic – If you have included email marketing into your ecommerce efforts, you should track the amount of traffic that investment is adding to your bottom line. So email marketing traffic has to do with traffic generated by links in email marketing campaigns.
Bounce Rate
Bounce rate is the percentage of visitors that leave your website after viewing only one page on your site.
There could be several reasons why your site might be experiencing a high bounce rate ranging from your site not being relevant to them, visitors not finding what they want, etc.
As a business, you want to attract people to your site as well as maintain them. Therefore, tracking your bounce rate will help you institute remedial measures if your site has a high bounce rate. Being aware will help you interrogate the data and fix the cause(s) of such a high bounce rate.  
Conversion Rate
The ultimate goal of your eCommerce business is to convert visitors into buyers. Therefore, all your effort should be geared towards improving your conversion rate — the percentage of visitors who take the desired action.
The desired action here could be customers purchasing a product, subscribing to your newsletter, downloading your e-books, and much more. Consequently, the conversion rate has a direct impact on your profits and revenue generation.
Achieving a high conversion rate could depend on a number of factors including competitive pricing, the attractiveness of the offer, ease of checkout process, etc.
Tracking the right data from your site will help you know your sales progress. This will also help you fix anything that's wrong in your sales funnel.
In addition, you can fall on analytic tools with A/B testing functionalities to help you make informed marketing decisions.
For Google Analytics users, you can set up the events to track conversion rates of specific actions in Behavior>Events>Top Events section.
To boost your conversion rate, have a clear call-to-action (CTA) on your site to encourage your visitors to take the desired action such as "Learn More", "Request a Quote", "Contact Us", or "Download" content, such as an e-Book or whitepaper.
In sum, it's important to measure the performance of your website. So after identifying the right web analytics tools to help you track your performance, it's more important to know the type of metric to measure. The points listed above should set you going in your quest to track the right metric.
Help us publish content solutions that serve value for your eCommerce business by leaving your views in the comment section below.
Call To Action
If you want to read more content on how to succeed as an e-commerce owner, sign up for our weekly newsletter below to receive resources and tips on how to increase sales and revenue straight into your inbox.