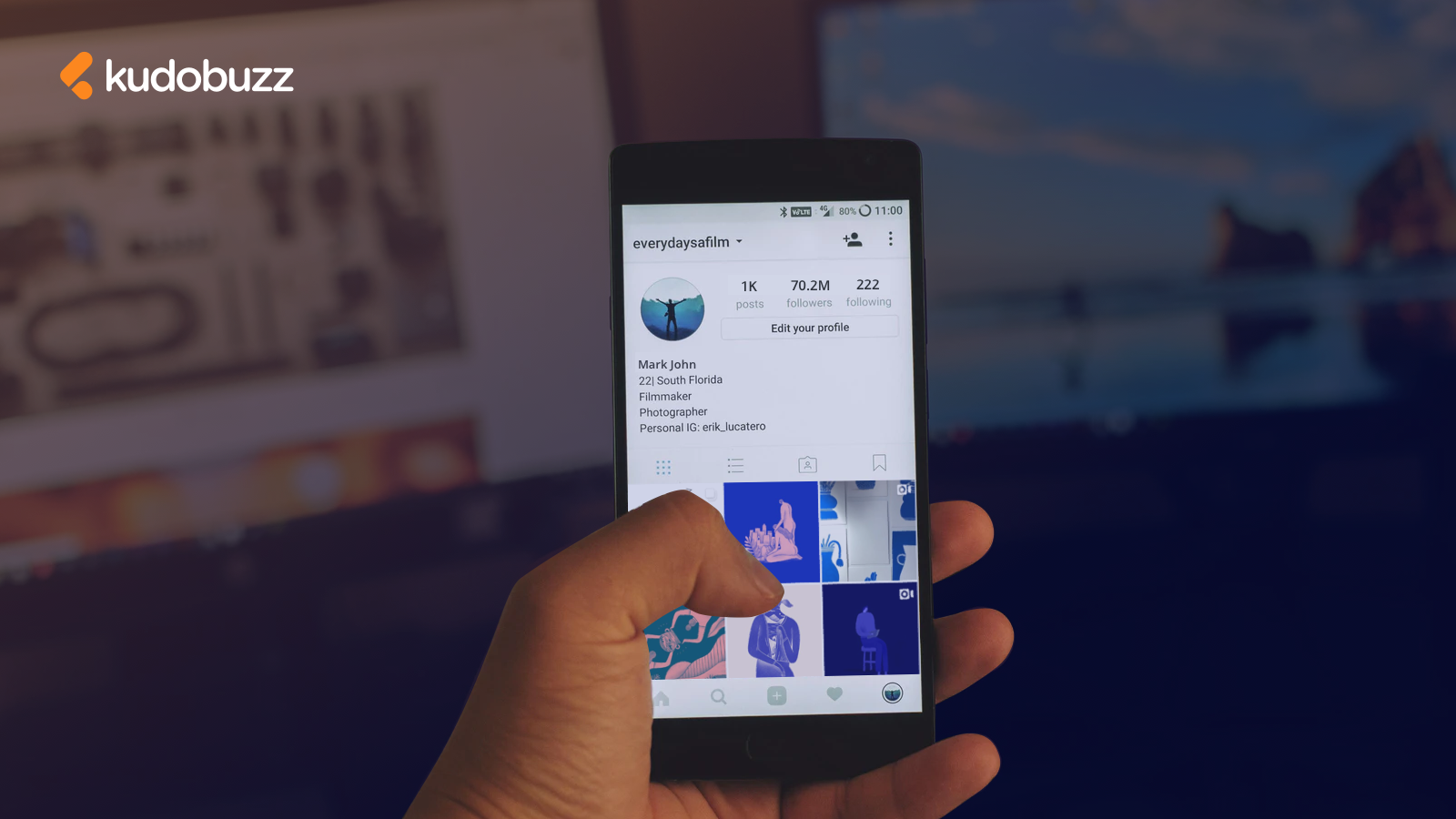 How To Leverage Social Media Influencers To Increase Ecommerce Sales
Let influencers review your products, conduct giveaways, occasionally handle your Social Media posts, create a variety of content, boost social posts made by influencers, give them creative freedom, & become an influencer yourself.
Influencer marketing which involves the use of people who have built a loyal following through their online content creation is gradually becoming a powerful marketing method.
According to a study, 94% of marketers say influencer marketing is an effective campaign strategy. This means when influencer marketing is properly done, it can increase organic traffic to your store leading to more sales.
Here's how you can effectively leverage your influencers to favourably increase sales and profit:
Let Influencers Review Your Products
Did you know that reviews can increase conversion by 270%?  This is because nearly 95% of shoppers read online reviews before buying products.
This is the reason why you should ensure you have sufficient reviews to help your customers make purchase decisions.
But having reviews sitting in your store may not give you the maximum impact to grow your business. It has to be showcased for many of your potential customers to see. This is the reason why you should encourage your influencers to review your product and share it on their social media platforms as well as yours.
If potential customers hit your site and realize that someone they admire so much has left a review on your store, your customers will not think twice before buying your products. One study showed that 64% of shoppers are influenced by branded social video content. Therefore, allowing your influencer to post authentic reviews about your product in the form of video content, posters or even going live on their social media pages will lead to more engagement and high conversion.
However, in entrusting your influencer to review your products, let him/her share a detailed and honest opinion about your products including the pros and cons of your product. This kind of approach is more trustworthy than just an endorsement detailing how awesome your product is.
Let Influencers Conduct Giveaways
One marketing strategy that many marketers already use is surprising customers with instant giveaways or organizing a contest and rewarding customers occasionally.
Let the influencers use their social media platforms to announce giveaways along with the rules to enter. The rules may include the date winners will be declared and packages for winners. Also, the rules may require participants to tag your brand and influencer on their social posts. They can then share them on their social media pages and participants with the highest engagement win the prizes.
Another way is to let your influencer feature your products in their regular blogs or videos and reward their followers with discount codes.
Allowing social media influencers to organize giveaways will generate a lot of online buzz about your product, garner audience engagement and boost your content reach.
For example, an apparel dealership firm, Covington & Co. engaged an influencer, Holly Yeaton, to start a giveaway campaign as a way of promoting their brand. At the end of the giveaway campaign, the brand had reached the 16,000 followers of Holly, which lead to an increase in brand followership and sales.
Let Your Influencer Occasionally Handle Social Media Posts
Apart from your influencer taking charge of your giveaway campaign, you can also relinquish total control of your social media pages to your influencer to post on your behalf during special periods and seasons.
When your customers and the millions of your influencer's followers get to know that your influencer is the one publishing content on your social media pages, it will redirect a massive wave of traffic to your site which may result in high conversion for your brand.
A classical example is when Lil Miquela, a non-human computer-generated influencer, was given a free hand to post on Prada's Instagram account during the Milan fashion week. This campaign exposed her 1.6 million Instagram followers to Prada's range of fashion products.
Let Your Influencer Create A Variety of Content
Rich and compelling content is at the heart of every successful marketing. Visual user-generated content is more persuasive than photos posted by brands.
So, apart from letting your influencer review your product or posting on your social media accounts, you can also explore other content options such as vlog, webinars, blog posts, interviewing your influencer, etc.
Boost Social Posts Made By Influencers
Your influencer may have a large audience but for the best result, you can consider boosting content featuring your influencer. Such sponsored posts can stay long on the platforms you choose and will help you reach more people who will become your customers because of how they hold your influencer in high esteem.
Give Your Influencers Creative Freedom
Even though you may have a variety of ideas of how you want your influencer to execute his campaign, you should as well give enough creative liberty to the influencer as possible. This will afford them the free mind to come up with exciting innovative ideas that will resonate with their followers.
For example, a fitness influencer, Danielle Peazer, was contracted by Naked Juice to promote their brand and Danielle came up with an exciting idea. She filmed herself giving insights to her followers of how she incorporates this healthy drink in her daily routine. The post crossed 23,000 likes after some time.
Become An Influencer Yourself
The final point to take note is to become an influencer yourself. Yes, it is not always about doling out money to other people to drive your campaign for you. Strive to become an influencer yourself. You don't have to reach celebrity status to make an impact. You can position yourself as an industry thought leader and build an influence around yourself where many other people within your industry and outside will look up to you.
So get started. It may take a while but in the long run, it will certainly pay off. Dedicate yourself into building a personal brand for people to gradually acknowledge and regard you as an indispensable resource in your field.
Influencer marketing has come to stay and the earlier you incorporate it into your eCommerce start-up guide, the better it will help you grow your business. But how to run a successful Social Media influencer marketing program depends on the various marketing activities your influencers will undertake to promote your brand. The ideas shared in this blog post will set you apart in your quest to use influencers to grow your business.
Help us publish content solutions that serve value for your eCommerce business by leaving your views in the comment section below.
Call To Action
If you want to read more content on how to succeed as an e-commerce owner, sign up for our weekly newsletter below to receive resources and tips on how to increase sales and revenue straight into your inbox.