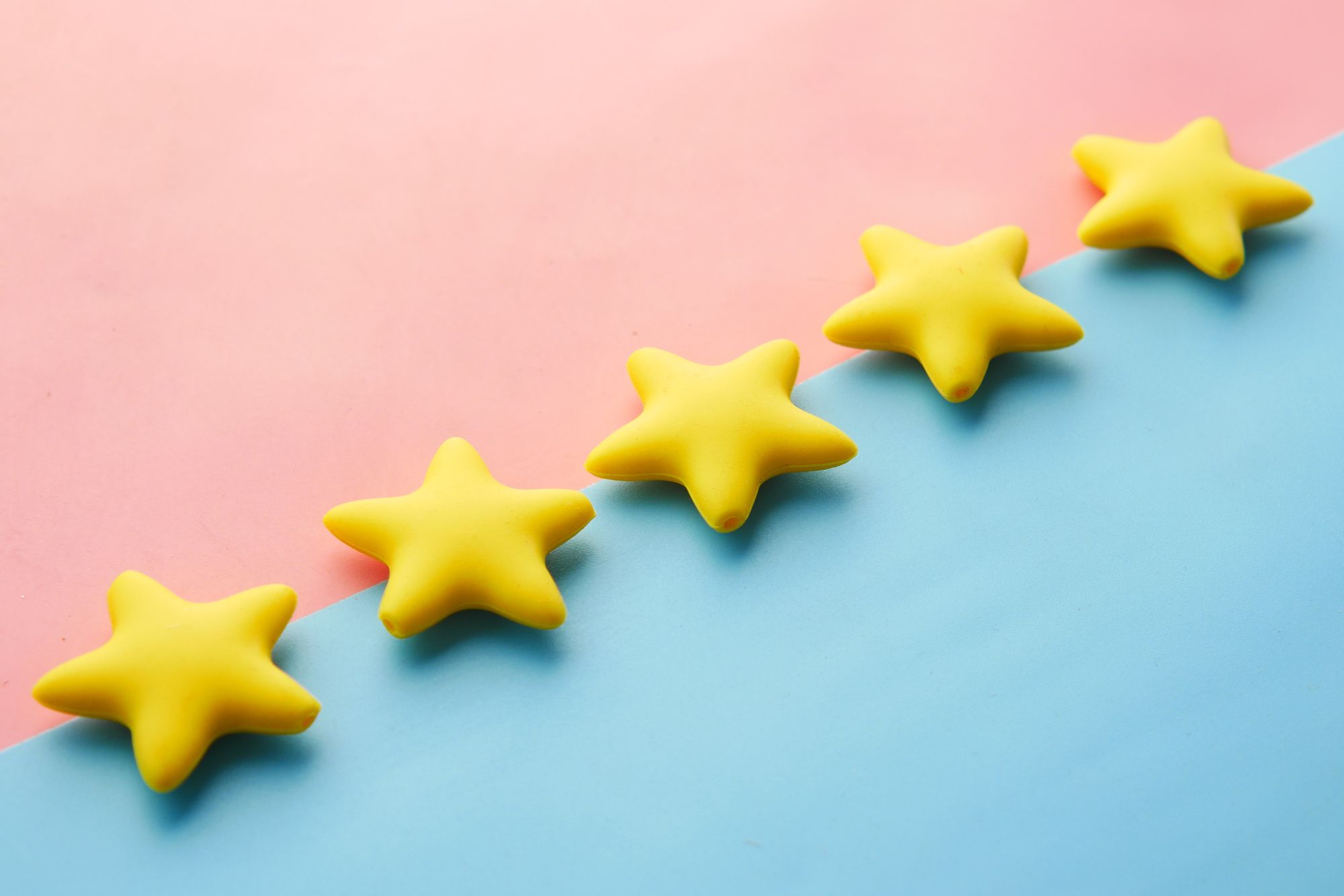 Increasing your review conversions the Kudobuzz way
In this post, we'll explore the Kudobuzz APM and Campaigns tools and how users are leveraging them to improve the caliber of reviews and the conversion rates of the emails they send out soliciting for reviews. To begin, let's start by examining what the After Purchase Mail(APM) is.

What is the After Purchase Mail?
The After Purchase email is a feature available on the Kudobuzz app and is geared towards one goal; gathering reviews on behalf of our users. It is designed to sync with ecommerce platforms like Wix, Shopify and Bigcommerce to pull in your order data and solicit feedback from your customers on your behalf. More recently, we have also introduced the Campaigns feature which functions similarly to the APM but includes more advanced capabilities like buyer segmentation, email marketing, analytics, and other features.
We picked 10 of our users who had the highest APM reactions and conversions which resulted in over 35% increased reviews. Some of the individuals on this list have received up to 105 reviews through APM emails alone in a week, with an general average of reviews received being 25.
We observed some of the patterns that cut across these users who benefited most from the APMs/Campaigns feature and  we'd like to share them with you so you may replicate them and improve your business' reviews.

Use a beautifully designed and customized email template
The first thing we observed about the users who received the most apm responses was that their apm email templates were exquisitely personalized. To make the emails appear distinctive and personalized, they either edited the content to match their company's tone and style or added their company logos to give the whole email a professional feel. That means that in order to get the most value out of APMs, you should consider reviewing the default template that is used to suit your brand style, and utilize emojis where appropriate. Additionally, you can use cordial, supportive, and encouraging language to persuade your customers to offer some feedback for the items they've purchased from you.
Check out this beautiful content from one of our users whose name has been withheld due to privacy reasons.




Segmenting customers via Campaigns
We noticed that some of our users with massive review request responses are those who switched to our new Campaigns feature. The Campaigns feature, as previously mentioned, works in the same light as APM, but has more advanced features including segmenting your customers based on certain requirements eg. sales, promotion, preorder, or add custom tags by which you want to create segments. Additionally, you can create schedules for these email campaigns to go out, as well as see analytics/data for how the campaign is doing. For users on the Campaigns feature, we noticed that creating different segments and sending out review requests based on these different segments, attained more results than sending a generic email to all customers who have made purchases. This allowed for a much more personalized content, which would usually entice/convince customers to take the action required, in this case, leaving a review. So, consider switching to Campaigns and testing it out to see how it works for you.


Time factor of emails
In Kudobuzz, order fulfillment can be categorized as either after fulfillment or after purchase. After fulfillment in this case means that the review request emails go out a certain number of days after the order has been marked as fulfilled, not necessarily when an order has been made. With the after purchase status,  review request emails go out a certain number of days after the customer has made a purchase or an order. This implies that an email could be sent even before the order has been processed.
There's an interesting discovery we made. Averagely, users opted for 10 days After fulfillment. Don't get me wrong, there were some users who used after purchase and still had outstanding results, but overall, after fulfillment appears to be more popular among these high review response accounts. There were also some top performers who got results with statuses set to 7, 14, or even 22 days (after purchase or after fulfillment). As a result, we are inclined to think that this mostly depends on your business, or what products/service you sell. We advise evaluating both the after purchase and after fulfillment statuses to see which performs the best for your company.
An example of the 'After' status for APM requests
Join the Premium community
The apm feature is free for everyone to use regardless of your plan. However, there are some advanced features that are only accessible to premium users. What's more, the Campaigns feature is only accessible on paid plans starting with Lunch plan and upwards. Of course, a small percentage of our top users are on the free plan; the majority, however, are on our premium plans and utilize advanced features like media reviews, translations and the reply-to feature. We would recommend upgrading your plan to any of our premium options  to be able to use these advanced features to help in increasing your review conversions.

Conclusion
To wrap up, we have discussed some of the methods used by some of our users who receive a lot of reviews through the APM or Campaigns function. You should try the above strategies and find which ones work best for you. If you have any inquiries or suggestions, please don't hesitate to get in touch with us.