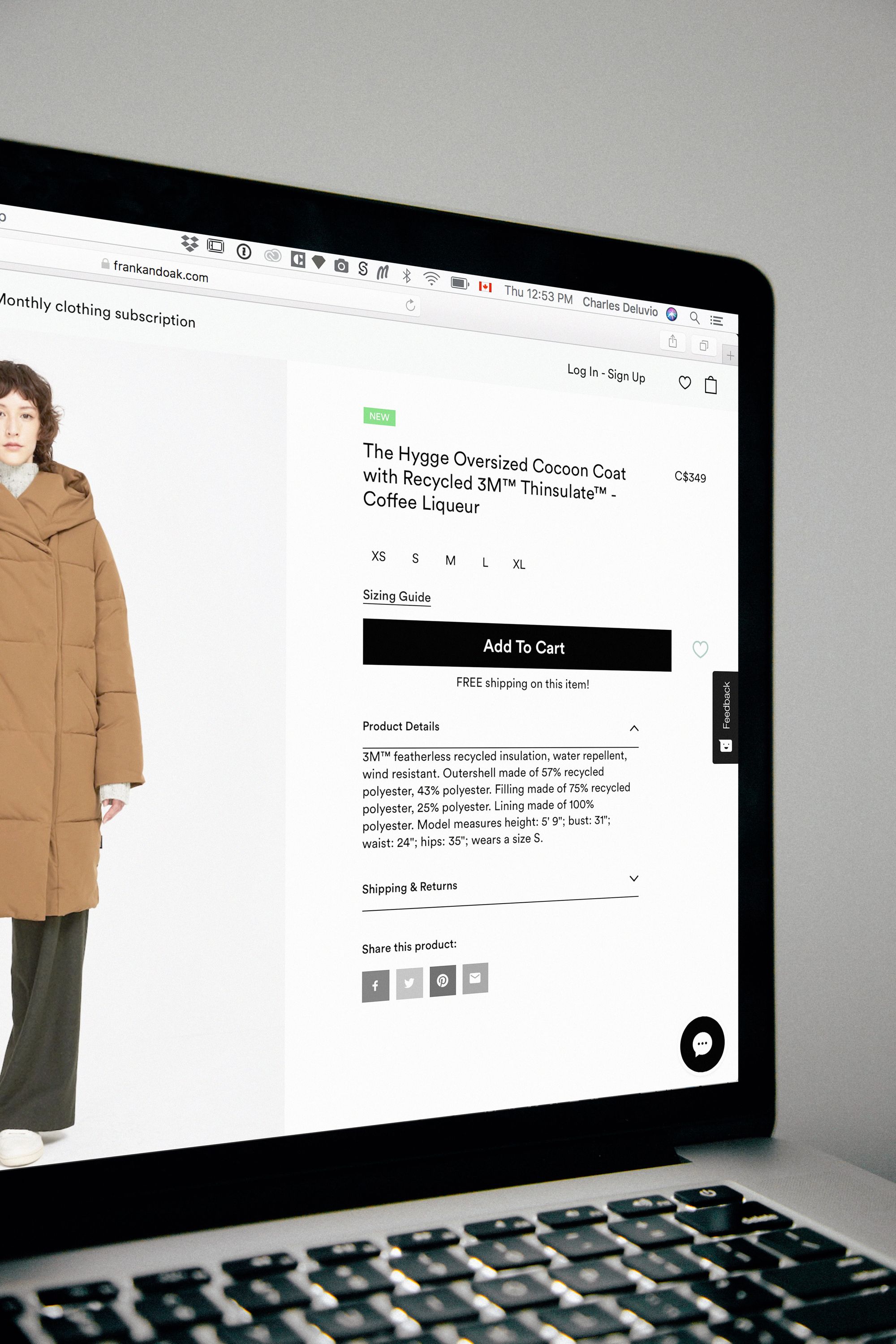 Promote Your Product With Online Listings That Sell
Retail sales from eCommerce continue to rise each year as consumers choose the convenience of online shopping over brick and mortar stores. This means the competition is fierce for eCommerce businesses. You need to find ways to stand out, so consumers choose you over your competition.
One of the best ways to reach your target customers is by strategizing your online listings and writing copy that sells. Here's how you can make the most out of the words you use in listings and connect with consumers so you can influence their buying decisions.  
Psychological Sales Tactics
Online consumers have a lot of choices. Along with convenience, this is one of the reasons they choose to shop online. They also have a limited amount of time to shop, which is why you need to make your product listing the one that persuades them to buy.
There are a few tricks of psychology that you can use to connect with buyers and make your product more appealing to them.
Establish an emotional connection
Consumers want to feel connected with your product and feel good about making a purchase. Your listing should evoke positive feelings in buyers, tying them in emotionally with what you're selling. Some of the ways to build these connections are through storytelling and playing off a buyer's FOMO (fear of missing out) if they don't buy your product.
Build credibility with facts
One of the best ways to get consumers to buy from you is to write listings that are credible and backed up by facts that support the value of your product. Write about the research behind your products, including information that shows you're an authority and can be trusted.
Offer solutions
Take some time to determine who the ideal buyer is for your product. Brainstorm their concerns and needs, then include why your product is going to provide them with answers and solutions. Your listing should touch on these points, showcasing that you understand consumer needs. This tactic helps you build a relationship with a customer that convinces them to buy from you rather than from your competitors.
Pricing strategy
An effective way to attract buyers through your listings is by using pricing strategies that work:
Charm pricing – Prices that end in "9" sell products at a higher rate than rounded prices. Why? Consumers pay more attention to the first number of a price, rather than the cents.
Prestige pricing – if you want to cater to a market that values luxury, end your prices in "0," it gives the product or service a luxe feel.
Price drops – Online shoppers like to feel that they're getting a deal. You'll get more results if your listing highlights a price drop in your product.
Comparisons – Boost the sales of your middle-tier option by comparing three options side-by-side. People are drawn to the middle option because it's a better deal but not the "cheapest" option.
Write Attention-Grabbing Listings
There's an art to selling online that every eCommerce business needs to master – writing listings that quickly grab the attention of consumers so they focus on your product and forget all about your competitors. Use these techniques for your online listings:
Product headlines
Write headlines that pack a punch and convey exactly what you're selling. Include specifics without using filler words or punctuation marks. Make sure your headlines are informative without being misleading about your product.
Compelling descriptions
Listing descriptions need to talk about your product in a compelling and inspiring way. Words can do a great job of selling when you talk about the best features of your product. Be clear about the main details of your product, using bullet points when possible so it's easy for buyers to scan through.
Adjectives add value
Using descriptive adjectives throughout your listings can help convince buyers that your product is impressive, exciting, and worth buying.  
Add images
Product images in your listing are important for two reasons: they help consumers have a better understanding of what you're selling, and they inspire confidence while boosting your brand. Use high-quality images and videos that add a polished look to your listings.
Post at just the right time
After you've written the perfect listing, it's time to post and wait for results. But if you're posting at times when fewer buyers are online, your listing will miss out on reaching the most people. The best time to post is on weekday evenings when consumers have finished their workday and on weekends when they don't have to focus on work.
Create Listings That Buyers Can Read
Buyers need to be able to easily read your listings. Otherwise, they'll just click on the next product offered by your competitor. Optimized listings are designed for all devices so people can read no matter where they are. Create listings that are appealing and easy on the eye.
Use these tips to write readable listings:
Use a font that's easy to read online. Sans serif is best, choosing Arial, Verdana, or Gotham.
Text size matters. Headlines are best at 16 to 20-point while the body of your listing is best read with 10 to 14-point font size.
Write short paragraphs with just a few sentences in each and include enough white space to help with scannability.
Proofread (multiple times) before posting to ensure you're using correct spelling and grammar. Try reading through the listing aloud, backward and line-by-line to make sure your brain isn't autocorrecting errors.
Writing powerful listings is one of the most important points when it comes to eCommerce. You need to effectively reach customers and provide them with the incentive to buy your products. Using the right words in just the right way lets you create headlines and descriptions that make a big impact on consumers with the result being higher online sales for your business. To save these online listing tips or to view them in a visual format, check out the infographic below courtesy of ForSaleByOwner:
ABOUT AUTHOR
Kiana is a content creator with a passion for writing and all things creative. She loves exploring a diverse collection of topics including business, marketing, cybersecurity and everything in between! When she's not writing you can find her travelling, going for runs along the San Diego coastline and performing music.