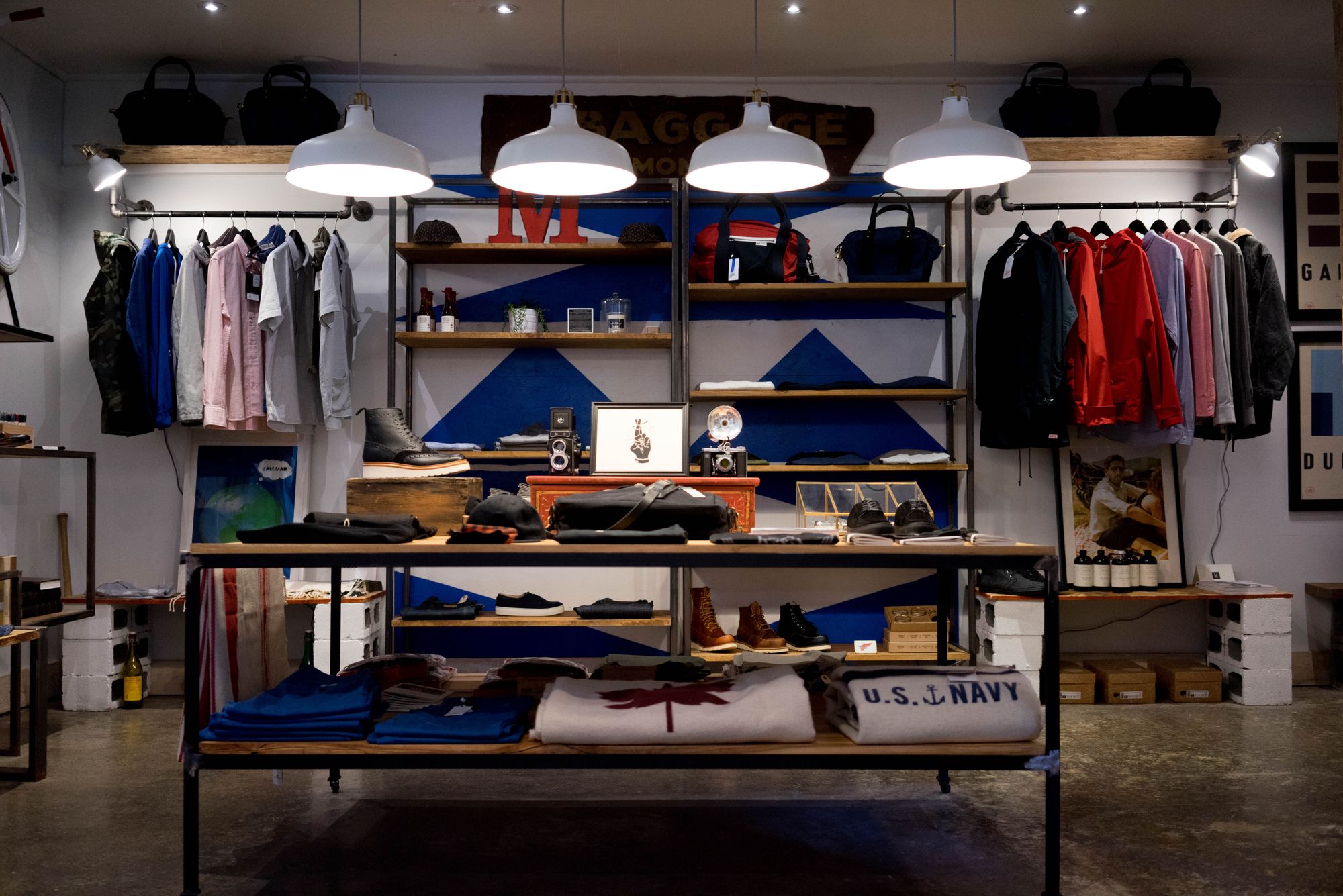 Why Ecommerce Inventory Management is Important to Small Businesses
Inventory management helps to keep track of stock, minimize locked up capital investment, improves customer satisfaction, helps to forecast changes in supply and demand, ensures uninterrupted supply, as well as helps to easily determine minimum stock levels.
There's nothing more frustrating than looking for the perfect product for your needs, only to find the store has none left in stock.
All that searching, research, and comparison of products leading you to naught.
As a merchant, this is something that makes you lose sales in the long run. It leaves a bad taste in the mouth of your customers, meaning, they'll never return.
It might sound like a simple oversight, but over 70 percent of online shoppers would search for an item elsewhere if it was unavailable, rather than wait any length of time for it to be restocked.
As a merchant, you need to therefore equip yourself with the right inventory management tips to enable you succeed. This article seeks to explore why e-commerce inventory management is important to the success of small businesses.
The article will answer the following;
What is E-commerce Inventory Management?
How E-commerce Inventory Management can Benefit Small Businesses
Some E-commerce Inventory Management  Pitfalls
Inventory management is one of the principal concerns of any business which hopes to grow. It's especially important if the business provides physical goods to customers.
If you're still skeptical about how inventory management can help you, a survey found that 47 percent of shoppers who engage with retailers across 10 or more channels make purchases from their favorite retailer's website at least once a week, compared to just 21 percent for those who engage across one to four channels.
This means, if your products are listed on multiple channels, the better for you, and therefore, it isn't enough to focus on a single sales channel anymore.
E-commerce inventory management becomes even more essential when you're selling across multiple sales channels. There's more to manage and an increased likelihood of misrepresented stock levels.
You've got to stay on top of things if you want to avoid the situation where an item is low in stock or out of stock but is not listed as such on any of your sales channels.
Not having an inventory management system could lead to failure in fulfilling a client's order, loss of business, and if it happens repeatedly, your customers may lose trust in you.
You get the idea, right? Before we move onto some potential solutions, let's take a quick step back and examine what exactly the term means.
What is Inventory Management?
Inventory management is the act of acquiring, storing, distributing and tracking  your products. Put simply, it's about ensuring that the right quantity of stock is available when you need it, in whichever shopping channel it is needed.
There are three main categories of inventory:
These are the basic materials needed to produce goods or services. If you make furniture, for example, the wood, nails, glue, and all other things you need to create your products are your raw materials.
This is an unfinished product that is in the process of being completed, assembly plants for cars are an example.
These are any completed goods that are ready to be sold, these will be the cars, after they've been assembled and are sent to an auto dealership, ready to be bought by customers.
Regardless of the kind of inventory your brand deals with, knowing how much you have available is key to managing your sales processes and not promising something you later can't deliver.
How E-commerce Inventory Management Can Benefit your Business
Let's get a little more specific and see how e-commerce inventory management can benefit your business.
Keep Track of your Stock
The main and most important part of proper inventory management is keeping track of stock.

                                                     (Source Appath)
This includes not just how quickly you are shipping products out to customers, but also how quickly you are using up raw materials when producing your goods and products.
As you conduct your daily business, your stock levels will decrease. It's important to keep track of the levels of your stock so you know how fast it's going.
You also most likely have more than one item in stock and the chances are that some of those items will sell or be used up faster than others, there's no other way of recording this information than by keeping a thorough inventory.
Minimize Locked up Capital Investment
Knowing how fast your goods and products sell or how quickly you use raw materials prevents locking up your capital investment in your stock.
Maintaining your stock levels to an appreciably low level frees up cash flow that you can use in other areas of your business.
If this is not done, you're going to have thousands of dollars worth of stock sitting in a warehouse — offering zero benefit to your business.
This can really put a damper on things, hamper your liquidity, and increase your storage costs. In addition to that, if your goods are perishable, you're going to lose quite a bit of money. All these factors will negatively affect the growth of your business.
This loss of capital can happen all at once when you have a bulk of goods waiting to be shipped which  never get ordered, or little by little when you repeatedly have leftover inventory. How ever it happens, it's lost revenue that could have been prevented.
Reducing the disparity between products manufactured and sold is the easiest way to better manage your cash flow. Don't make the mistake so many businesses do by stocking up products for a rainy day.
It's a highly risky investment which rarely pays off.
Notice trends in demand
This builds on the previous point.
Reducing your locked up capital investment is one thing, but don't be too eager to cut manufacturing based on recent sales.
You also have to look at the time of year.
Everything has its season, and that is true for anything that you might be selling. Keeping inventory for long enough will gradually reveal sales trends.
Sometimes a season will last a month or two, other trends can see sales increase over a longer or shorter period. With a quick search into the interest of Morel Mushrooms, you can see that demand for their mushrooms spike every year between April and June.
If your business relied on morel mushrooms as a key revenue-generating product, you'd want to increase the amount produced around March to hit demand.
There could be a number of reasons for any trend you notice. Figuring it out might not be easy but when you do, it can help you take advantage of the trend and start preparing for it ahead of time.
This is going to be a bit challenging for a business that is just starting out since you won't have much data to go on.
You could reach out to other industry pros for pointers or use tools  like Google Trends (as shown above) to see how search volume changes over time.
However,  after a while, you should gather your own data which will help you understand supply and demand patterns. Take advantage of these trends to help boost your business.
Forecast Changes in Supply and Demand
When you start to notice the trends, you can learn to predict them, and then you can adequately prepare for them. You shouldn't only pay attention to the trends in the orders you receive in your store but also the raw materials or the goods you purchase from your supplier.
There might be times when your supplier will not be able to supply you with adequate quantities of some raw materials, or the prices of raw materials might have hiked.
By your predictions, you will be able to foretell these times  and decide what's best for your business; either buy a larger quantity before the price increases or scarcity comes, or find another supplier to buy from, helping you save some money.
Forecasting is basically a method to reduce as many of the bottlenecks that choke profitability as possible.
Easily Determine Minimum Stock Levels
With your eye firmly fixed on the rate of entry and exit of raw materials and products, it becomes much easier to determine what level you should set as your minimum stock level.
Your minimum stock level, also known as safety stock level or par levels, is the minimum quantity of stock of each item in your inventory you should have on hand at all times.
The  diagram below called the Inventory Stock Cycle,  explains why you should always have a minimum stock level set. Other important things to note are the Reorder Point and the Lead Time; the Reorder Point is when you should place an order and the Lead Time is the wait period, between the ordering and the arrival of your order.
Again, this should be employed for both ordering in stock from your suppliers and shipping out products to your clients.

Ensure Uninterrupted Supply
With your inventory stock cycle humming along smoothly, you won't have any instance where a client places an order and you've run out of stock.
Simply because you always have your safety stock level that you can draw from, and before that gets too low, you would have already received your order from your supplier to replenish that.
Now all orders can be fulfilled in a timely manner without apologies for failure to supply or delays from having to wait to restock before supplying. Everything flows smoothly with little hiccups and thus, you establish a constant, uninterrupted flow from your suppliers to your business, and from your business to your clients.
Improve Customer Satisfaction
When you are able to fulfill all the orders you get from your customers, thanks to your efficient and effective e-commerce inventory management process, you become a reliable and dependable business partner.
When orders are fulfilled quickly and shipped out fast, clients are satisfied and happy — making them more likely to come back to you again which is ultimately good for your business.
Keeping inventory is no easy feat. With all the aspects and individual processes involved, it can very quickly get overwhelming. If you're just starting out on your business venture, it's important to get the basics right.
Even if you've had your business for a while, it's never too late to start adding this to your business routine. Apart from all the benefits listed above, as your business grows and expands, you'll need a solid and proper process in place, one that will be able to keep up with your business as it grows and expands.  So, as you strive to get the various compartments of your ecommerce business working including increasing reviews on your store, enhancing the SEO for your Shopify store, etc, you should take time to learn as much as you can about ecommerce inventory management.
Ecommerce Inventory Management Pitfalls
As thorough and rigorous as your inventory management process might be, you will encounter a number of challenges and make a few mistakes. Some of these mishaps are quite common and are almost expected. You should, however, endeavor to make the process as error-free as possible. Some mistakes can be considered quite minor and others can spell doom for your business. You might not even notice others until your business starts growing and your orders start to increase.
A good e-commerce inventory management process is an effective way of curbing any of the pitfalls that might be lurking underneath, waiting to sink your business.
In this modern era, there are a host of apps available to you to help you manage your inventory. One of these apps is the Kudobuzz Multichannel.
Kudobuzz Multichannel App
Kudobuzz Multichannel is used by many merchants to manage their inventory and create product feeds. It is seamless to use and it has amazing support.
The Multichannel app blends in perfectly with the major e-commerce platforms such as Amazon, Shopify, PriceRunner and Shareasale. It can also help you create a centralized control system, which is absolutely essential, especially if you have, or are planning to branch out into selling on multiple shopping platforms.
The app is easier and more efficient than using the old pen and paper approach; various internal processes are automated, leaving you more time to focus on other aspects of your business and helping you effectively manage your business by yourself or with a very small team.
In sum, positioning your business to stand out among competitors means putting the right eCommerce strategies in place. This includes ensuring that customers get what they want when they land on your site. This requires acquiring automation tools that will assist you to effortlessly manage your store. Try the Kudobuzz MultiChannel App and share your experience with it at the comment section below.
Happy selling!
Call To Action
If you want to read more content on how to succeed as an e-commerce owner, sign up for our weekly newsletter to receive resources and tips on how to increase sales and revenue straight into your inbox.