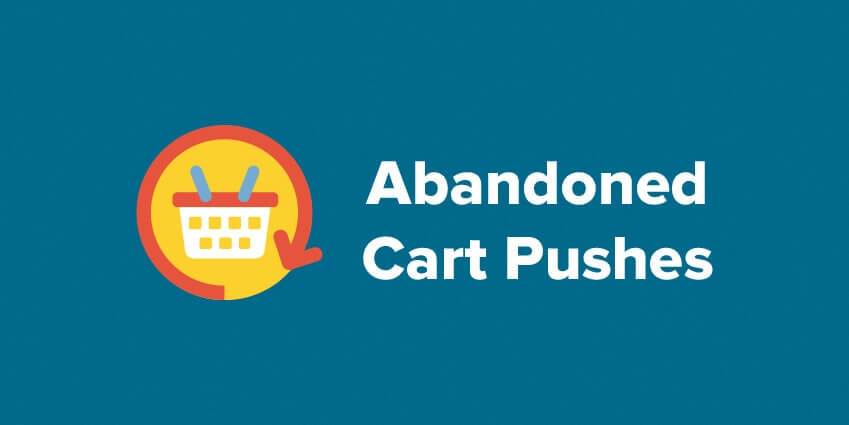 Why Web Push Notifications are Essential for Your Online Business
Web push notifications provide an innovative way to instantly engage with existing and potential customers, even when they're not browsing your website. You can use push notifications to send customers a welcome message, inform them about other products they might be interested in, or keep them updated on the progress of their order.
Perhaps most importantly, you can recover lost sales by directing customers back to their abandoned shopping cart. Firepush is a must-have remarketing tool that allows you to do all of this with the added bonus of increasing traffic to your website.

Other benefits of Firepush web push notifications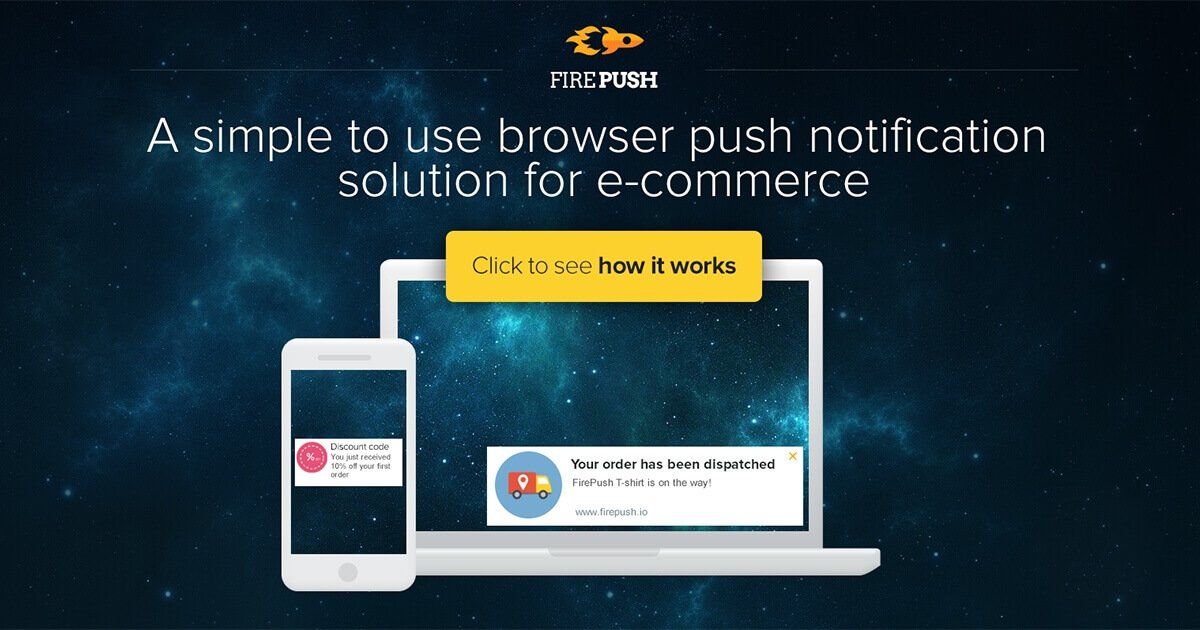 Signing up for notifications couldn't be easier
Your customers are much more likely to sign up to receive web push notifications, compared to signing up for your mailing list. Why? Because it's so easy for them to opt-in to push notifications! Just a couple of clicks of the mouse are all that's needed, compared to entering their name and email address into an email subscription box. Today's consumer is busy, so the more time you can save them, the better.

Communicate directly with your customers
Once a customer signs up to receive web push notifications, they will be added to your push network. Whenever you need to contact them, you can send a tailored clickable message via their web browser (Firepush works with Chrome, Safari and Firefox - that equates to 91% of available search engines).
The notifications appear instantly (as soon as you hit the push button) on either the customer's desktop or mobile device when they are connected to a browser, no matter which website they're exploring at the time.
Unlike email messages, you won't have to worry about bounce-backs or your message being sent straight to the junk folder. Firepush guarantees message delivery 100% of the time.

GDPR-friendly
The fact that your customers won't have to input their name and email address to sign up to web push notifications means that you won't have to collect this particular set of data and keep it safe. In light of the recent GDPR legislation, this can only be a good thing for online businesses.

Simple to install and use
You won't need any technical knowledge to get Firepush web push notifications working for your business. It's as simple as downloading and installing the app from Shopify, customising your push boxes to suit your store and then activating the app.

Cost-effective for all sizes of business
There is a free version of Firepush available for small online businesses, as well as a range of premium options for larger ones. Plus, free access is available on all versions of Firepush for up to 35 days.

Improve conversions with Firepush
Firepush is a valuable tool that allows you to engage your customers wherever they are on the internet, through cleverly-timed, tailored, web push notifications. Through remarketing, you can cross-sell different products or services and recover sales that would otherwise be lost in abandoned shopping carts.
Moreover, you can exceed your customers' expectations by delivering outstanding customer service and communication. Read more benefits about Firepush web push notifications here.