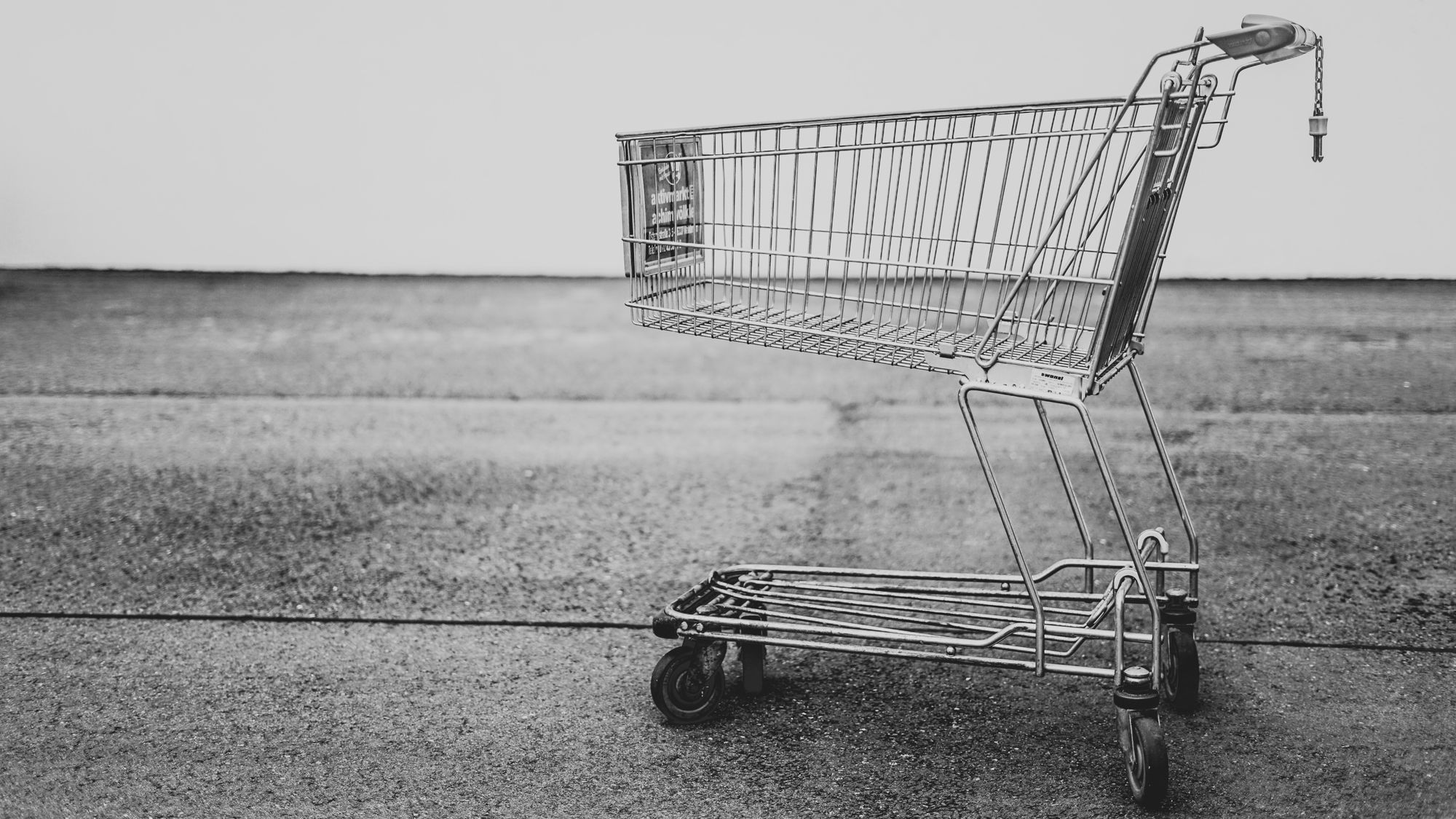 A Complete Guide To eCommerce Cart Abandonment Reduction and Recovery
Annually, users abandon a staggering average of 69% online carts. This is a problem all eCommerce merchants face. Cart abandonment happens when a person fails to complete the checkout process to pay for a product after indicating interest by adding the product to cart.
To make it clearer, imagine if someone comes to your brick-and-mortar store, picks several items from the shelves into the shopping basket, leaves the items at the shopping counter, and walks out of the shop without making a purchase. This is exactly how cart abandonment for eCommerce shops feels like. It's not even about window shopping. It is desire expressed in a product without the willingness to make payment to own the product.
The process of first creating awareness of your eCommerce business to your ideal audience and getting them to visit your store is already tasking. Therefore, when you succeed in getting people to visit your eCommerce store, the ultimate goal is to get them to purchase a product before they exit. This dream is usually short lived.
Statistically, two-thirds of people who add to cart do not complete their purchase. Although some people leave intending to come back to make a purchase, most people simply don't.
Causes of Cart Abandonment
To reduce cart abandonment, we first need to understand why people abandon carts. Then, find ways of ensuring they return to the store to complete the purchase.
Reasons for cart abandonment lie between indecision of shoppers or website visitors to grave mistakes of eCommerce business owners.
Fortunately, you can take steps to fix all errors within your power as an eCommerce merchant, to prevent your customers or website visitors from abandoning their carts.
High Shipping cost
Most people abandon carts because of high shipping costs. People can spend $1000 on a product and still refuse to pay an accompanying shipping cost of $100.  In addition to that, when the purchase comes with extra costs such as customs and tax-related fees, which do not appear upfront while adding to cart, people feel deceived and refuse to complete the purchase.
Solution - Free Shipping
Offer free shipping to your customers or offer shipping at a minimal cost. To do this, add the cost of shipping to your products and present them to your customers as free.
Delivery Times
Another indicator for cart abandonment is how long it takes for people to receive their products after a purchase. When people place an order, they have standard expectations of when the product should be delivered. If the delivery longer than their estimate, they fail to complete the purchase. Online shopping promises speed and convenience, once any of these attributes is questioned, prospective clients, look elsewhere to fulfil their needs.
Solution - Timely Delivery
Partner with courier services to give a good and timely service to your customers. Be open about delivery time within your city, outside your city and internationally. Present your customers with alternate express delivery times with higher fees so that they have options to choose from.
Limited Payment Options
The payment options you have available for your customers can lead to card abandonment or completion. When you limit payment to just one payment gateway like PayPal, people without PayPal and the other payment methods necessary to make payment will not be able to do so when they shop from your online store. Your choice of payment gateway should have popular payment options. If you're targeting a range of people from different geography, make sure to include payment options which are familiar and known to them. You also have to make sure your payment options work well and at all times.
Solution - Diversify Payment
With people shopping from all over the world, use generalized payments as well as payments specific to your geography. Some payment options to consider include Stripe, Flutterwave(which helps you collect payment via Mobile Money, a big payment choice in Africa), and Square.
Checkout Complications
Just like standard delivery time, there is a standard checkout process for guest users and members on eCommerce websites. Sometimes when the checkout process is unnecessarily long, requires compulsory information and creation of user account or is different than what people are used to, they tend to leave without making payment. Make your checkout process simple and follow the accepted standard.
Solution - Simplify Checkout Process
Review the number of checkout form fields you have and ask if they are necessary. Ask only relevant questions like the name, address, email and payment option. Eliminate any form fields which is not necessary. Reduce the form fields to a maximum of 10.
Poor Website Speed and Functionality
Work on your website speed and functionality. In our new world, we are all addicted to speed and somehow impatient. It is not surprising that 47% of internet consumers expect websites to load in 2 seconds or less. Out of this percentage, 79% of them are unlikely to return to a site with poor performance. These are the reasons why you need a fully functional website with great loading speed. Also, customers are used to having websites that work and load fast and you will miss out greatly if your eCommerce site is not up to par.
Solution - Optimal Website Speed and Functionality
Here's a list of things to do to increase your eCommerce website speed and functionality.
Focus on mobile responsiveness quality
Most internet users browse from their phones. Hence, make your website mobile-friendly and functional. Optimize the user interface and user experience of your website on mobile. Set up your website in a way which is easy to use and make transactions.
Also, work on the load speed. Tools like the Mobile Website Auditor by Google and the Google PageSpeed Insight can help you check the overall speed of your website, bugs and errors which are likely to slow down the speed load of your website.
Reduce Image Size Without Losing Quality
eCommerce stores use several images to display their products. However, heavy images slow down the website load. Minify images with tools before uploading them on your site to make your website load faster. Use image size editors such as Tinypng to reduce the size of your images and yet maintain the quality. Some eCommerce platforms have apps to help you compress images in the app. Check for those and use them.
Use Web Caching
Caching is the temporary storage of web pages to reduce bandwidth and improve performance. Caching helps websites load faster because they save the pages already visited by your customers.
Use Content Delivery Network(CDN)
A Content Delivery Network is a group of servers spread across the globe which work together to provide fast delivery of internet content including images, videos, HTML pages and stylesheets. The CDN distributes your website to nearby CDN servers so that when your customers or visitors search for your eCommerce store on the internet, it loads faster. This leads to an increase in response time which gives a seamless and fast website load to your visitors.
Use Secure Trust Seals and Marks
A lot of shoppers check secure trust seals and trust marks when using unfamiliar, new and unpopular websites. To earn their trust, display your secure seal to reassure your customers of their security and safety. Some popularly recognized ones by customers include McAfee, Verisign, Paypal, BBB and TRUSTe.
Unclear Return Policy
Every eCommerce store must have a return policy. An eCommerce store's return policy is a determinant for customers when making a purchase decision.  When the return policy is not satisfactory, people will abandon carts.
Solution - Workable Return Policy
Create a reasonable return policy and display it on your website. Make it easy to find. Ideally, have it linked on each product page. It must be fair, workable, appealing and have a deadline. No matter your return policy - exchange only without cash back, complete refund, all sales final and no return, state it categorically. A return policy serves as a guarantee of quality service and reassures customers of the validity of your product, service and business.
Cart Abandonment Emails
Cart abandonment emails should be sent automatically when shoppers add to cart without buying the product. Before you send cart abandonment emails, you need to collect the email address of the shopper.
When the shopper gets to the checkout and adds his email, then you can proceed to do this. Alternatively, if the shopper is an existing customer, you can send these emails too.
Components of A Good Cart Abandonment Email
Emails from brands to help recover abandon carts are relevant to increase revenue. Sometimes, shoppers are indecisive and these emails help them decide to at least try your product. Here's a list of things to note when crafting a cart abandonment email.
Compelling Copy
Words are powerful. Words have the power to convince someone who is still contemplating to purchase to move and buy your product.
Use a compelling copy for your cart abandonment emails.
In your copy, explain why they need to purchase your product and the benefits they stand to gain. Add a dash of humour and sound friendly and personal.

Call-To-Action
Always include a strict call-to-action. Once the recipients successfully opened the email, you need to drive them back to your website to complete their order. Add the URL to your checkout or back to their cart to a button with a persuasive text like, Buy Now, Resume Your Order, Return To Cart, etc.
Pictures and Catchy Graphics
A picture is worth a thousand words. In this case, you want the image of the product to be imprinted in their memory. Include an image of the item(s) added to cart in your email. Alternatively, you can add GIFs and stock images which align with the style of the email you are using.
Converting Subject Lines
Subject lines give an idea of what's in the email. Catchy subject lines pique the interest of the recipient, promises value and convinces them to open the email to see what's inside. Create a friendly, warm and conversational subject line for your cart abandonment emails.
A Sense of Urgency
Use scarcity to drive them back to your website. Most people suffer from fear of missing out(FOMO) so leverage on that. If the item is popular and goes out of stock fast, mention it. If it is limited in quantity and will not be restocked, mention that in the email too. By all means, make sure to state what they tend to lose if they refuse to complete their order.
Use Social Reviews
Reviews from existing customers serve as social proof and credibility for new shoppers or potential customers who may be sceptical. You can add some five-star reviews from your pleased customers to convince your potential ones to make the purchase.
Types of Cart Abandonment Emails
Email 1 - Quick Reminder
Send this email within the first hour of cart abandonment. Be specific and go straight to the point to remind them of the items they left in the cart. Don't forget to add a call-to-action.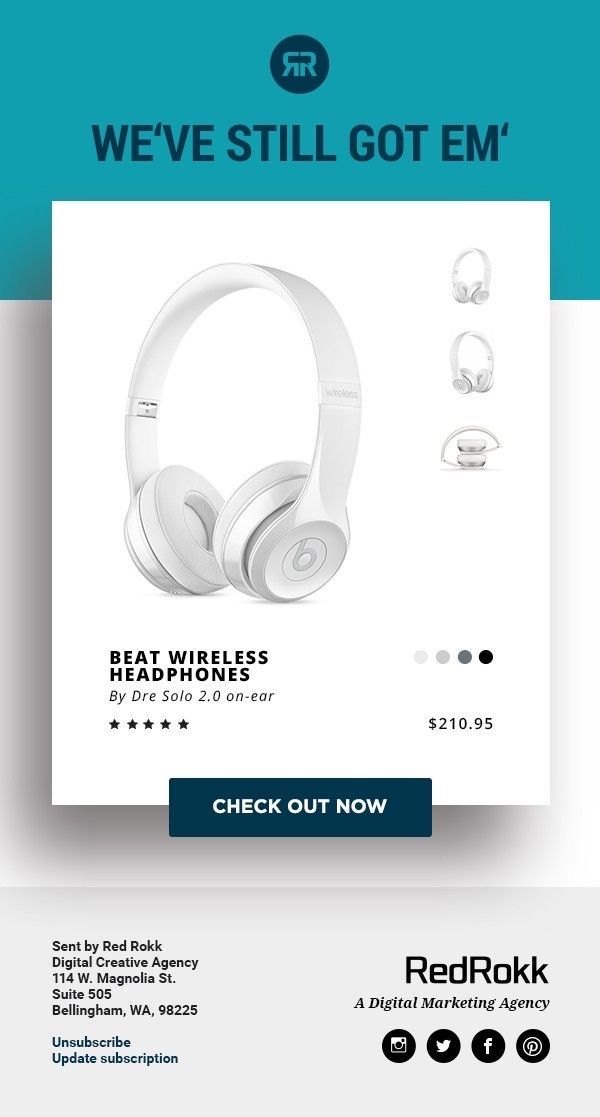 Email 2 - Create A Sense Of Urgency
Send this email one day after cart abandonment. In this email, create a sense of urgency. Tell them how beneficial the product is to them and what they stand to miss out if they don't complete their order. Be subtle yet clear. You can add a countdown timer to increase the sense of urgency.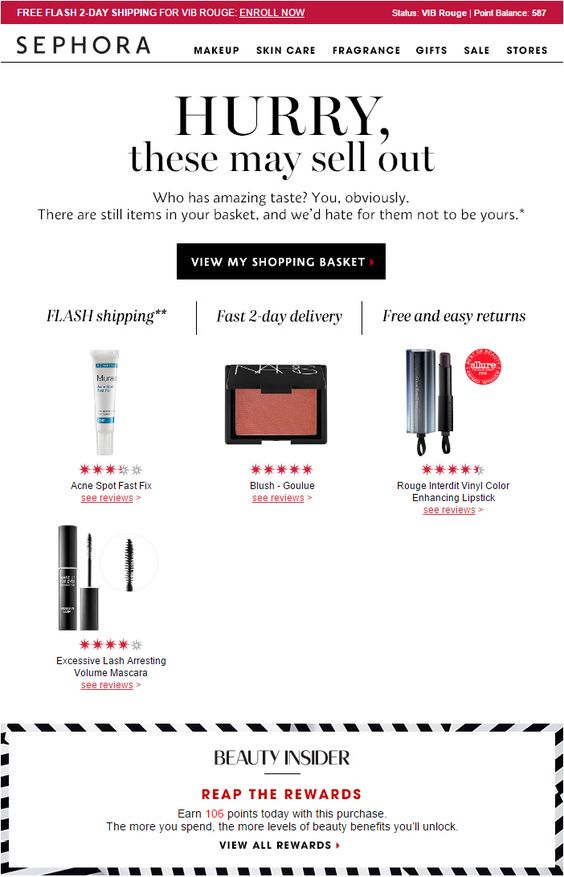 Email 3 - Share Customer Reviews
Send this email three days after cart abandonment.  Ask them what is preventing them from purchasing. Display some customer reviews to serve as social proof.  Present the call-to-action and ask them to send you any concerns they may have via your customer support.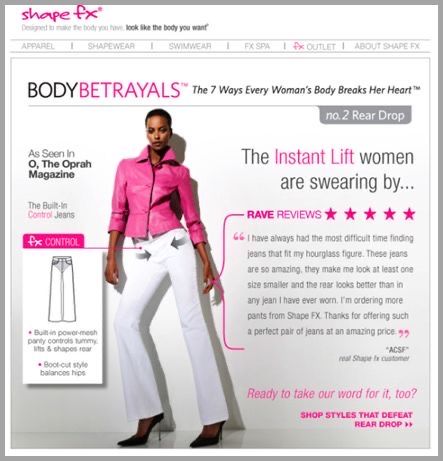 Email 4 - Offer A Freebie
Send this email on the fifth day after cart abandonment. Offer a freebie like free shipping or a discount off their next purchase. Do not be quick to offer a discount for the items they left in their carts. Admittedly, offering discounts on the items in their carts can compel them to complete their purchase. However, you do not want to come off as offering discounts all the time when they abandon a cart.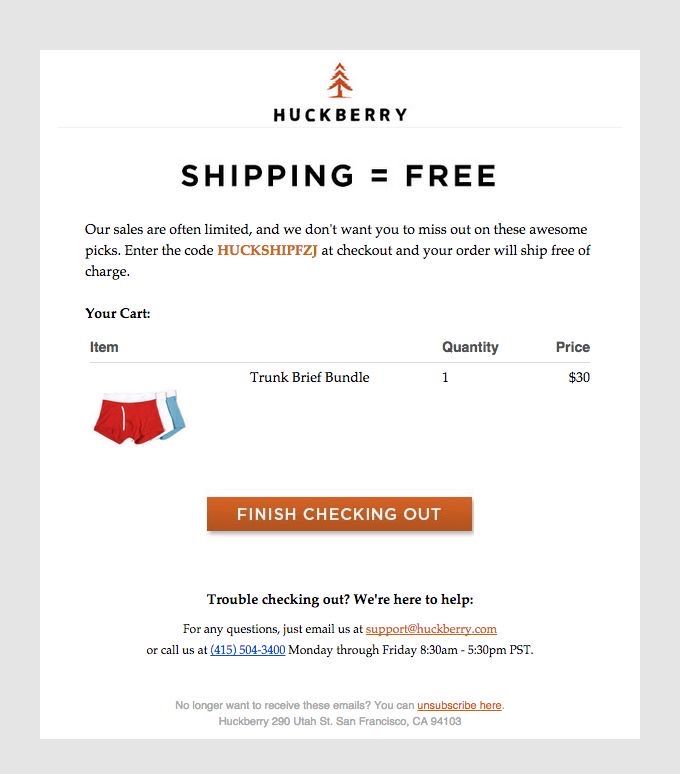 Sometimes people browse through websites just to window shop, compare prices, exploring gift options and saving items to come back later to complete their purchase. Other times it is for freebies like coupon codes. The fraction of people who abandon carts without the intention to buy in the first place is quite substantial. Apart from the people who belong to this sect, the rest of the people who have other reasons for cart abandonment can be won back. Follow the steps discussed and let us know if you win some shoppers over to complete their order.