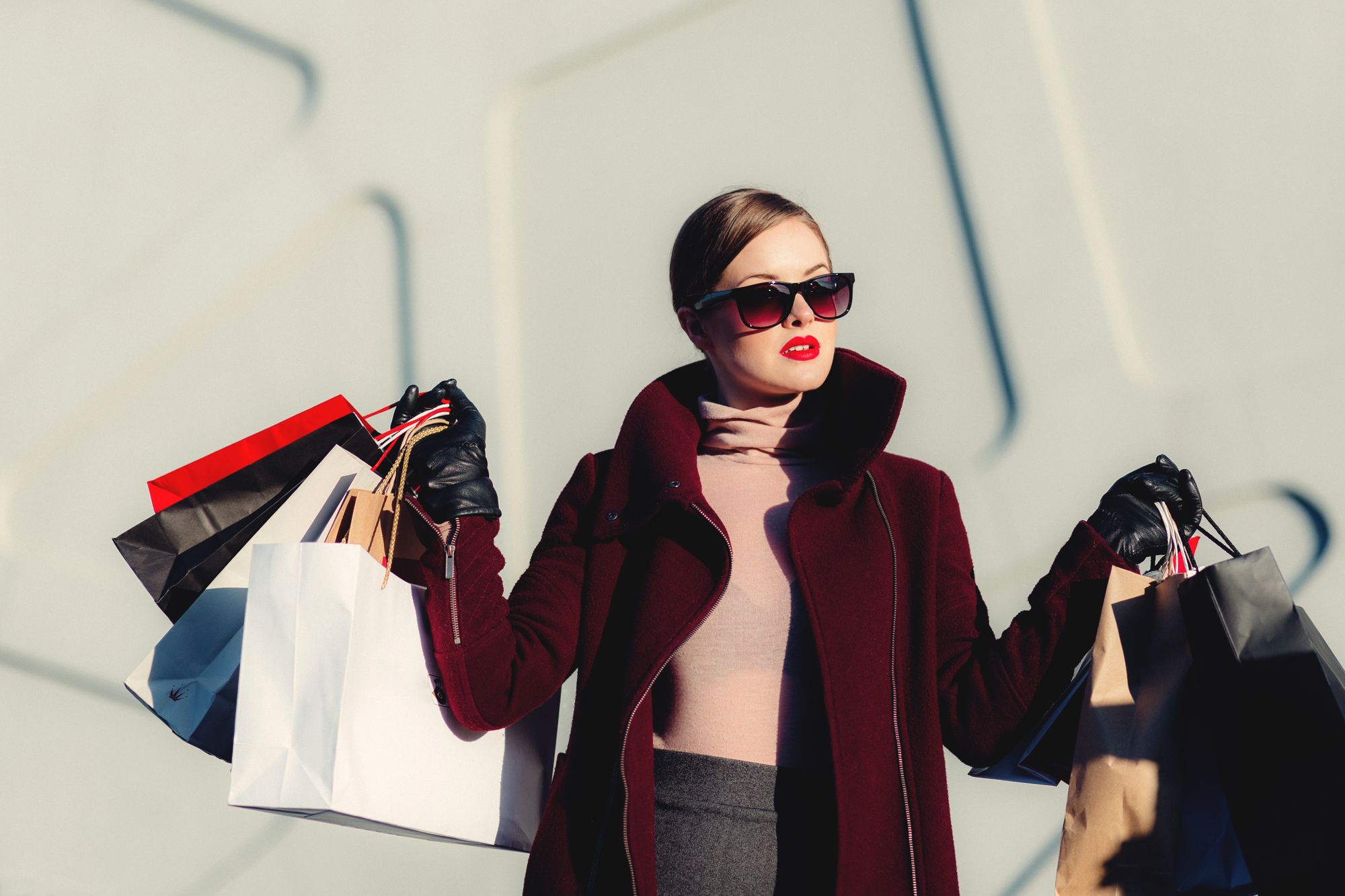 Product Listings on Multiple Shopping Channels — The Dire Need for Automation
Product listing tools are easy to use, increases conversions, saves time, increases customer satisfaction, cost less, are transferable, has an excellent customer support services, etc.
The dream of every eCommerce merchant is to reach more customers with their products.
As a result, merchants try to list their products on multiple shopping channels with the hope that they can sell to many new customers or expand their customer reach.
A perfect idea to boot!
However, manually listing your products on multiple shopping channels such as Shopify, Amazon, Weebly, Wix, Magento, etc can be tiring and repetitive. Just imagine having to enter your product information including product titles, images, descriptions, price, etc, on ten shopping channels and having to manually update each of them once you make a simple edit. That's a pretty load of work, huh!
This write-up will show why eCommerce merchants need to acquire the right marketing automation tools to help list their products on multiple shopping channels with ease.
What's Marketing Automation?
Marketing automation is basically using software to manage repetitive marketing tasks. This means that work that would have been done manually and over a longer period of time would be replaced by a tool/software that would make the whole process automated, making it easier and faster.
Example: using marketing automation tools to list products on multiple channels or sending automated emails based on a user's actions.
To unlock the full potential of your eCommerce journey, you need to understand how marketing automation works. Complement that effort with other strategies including getting an SEO checklist for your store, increasing reviews on your store, and equipping yourself with inventory management tips among others.
Why Merchants Need to Automate Product Listing
Using the old pen and paper method for listing products on shopping channels is extremely difficult in this fast-moving era. That's why merchants should use more efficient product listing tools to boost their businesses. These tools have been tried and tested to help you effectively manage your business by yourself or with a very small team.
Let's delve into fine details about the benefits of automating your product listings:
Saves Time
It's a foregone conclusion that manually listing your products one-by-one to shopping channels can be a demanding task. Automating tools for listing products on multiple channels is, therefore, a timely intervention that helps merchants list their products effortlessly. This means the time which will otherwise be channeled in listing products can be redirected to other activities, thus, reducing workload and freeing time for merchants.
According to a study, automation can save up to 30 percent of the time. The diagram below is a summary of the study:
Additionally, with the rapid growth of marketing activities such as email marketing, social media marketing, Search Engine Optimization, etc, eCommerce merchants are now hard-pressed for time than ever. Product listing tools make it easy for merchants to approach a large number of audience base and marketing activities in very little time.
Helps Build Brand Reputation
A study has found that 80 percent of shoppers compare prices online before shopping in stores. That means that listing your products on multiple shopping sites will give your products more exposure. You'll make your brand known to customers who weren't aware that products like yours existed.
Over time, you'll build trust and a strong brand for your products. This will boost the reputation for your products ensuring that customers come straight to your website each time they want to make a purchase.
Increases Customer Satisfaction
As a business, it's your wish to delight your customers and win their loyalty. However, it takes more effort to firmly establish your brand as the brand of choice in the minds of your customers. No customer will want to visit shopping channels where they'll constantly meet empty shelves or a store where products are not listed on a timely basis.
But, the trick is that people like shopping at their favorite stores. They are loyal because they've successfully done business with those stores in the past. Repeat business is responsible for 40 percent of an average store's revenue.
With the right product listing tool(s), merchants will have less to worry about when it comes to uploading their products to their shopping channels or marketplaces and keeping their inventory up to date. This helps them create a bond of trust between their business and customers. Customers will then be assured that their needs will be met when visiting merchants' stores leading to greater customer satisfaction and of course, sales.
Easy To Use
Every eCommerce merchant wants marketing automation tools that are easy to use and which wouldn't need a great deal of time to configure. No user wants automation solutions that are difficult to understand, hard to install and constantly runs into problems. A good number of product listings tools are brilliantly built to make your job easier and more effective. They also have self-service resources that allow merchants to easily identify bugs and fix them without falling on customer support.
Good Customer Support Service
As a software built for use by a third party, it's likely that merchants will sometimes stumble on difficulties or encounter errors that require urgent assistance. Sometimes, it may also happen that the software will run into difficulty and get its system files corrupted. This may lead to the software not being able to function as expected or just fail at a task.
The good news is that the majority of product listings tools are built with workflows and offer 24-hour customer support systems where merchants can quickly get their issues resolved. This means a merchant can get help as fast as possible and without stress.
Lead To Increased Conversion
It is the uttermost hope of every eCommerce merchant to generate more leads that will translate into customers. When it comes to product listings, merchants are better positioned to increase conversion when they're able to list on many shopping channels. Listing products on multiple shopping channels will be an uphill task, and therefore, outsourcing that aspect of marketing to a software will ensure that products are constantly uploaded on time on many shopping channels as possible to delight existing customers, as well as attract new customers.
In this fast-paced eCommerce industry, automating some aspects of your marketing tasks has become an integral, and perhaps, an almost inevitable marketing decision because of its potential to help eCommerce merchants increase sales and maximize profit.
As eCommerce merchants, you need to tap into the power of automation if you haven't started already.
According to another study, only 21 percent of internet shoppers begin their product searches directly on retail websites. This means merchants are more likely to attract more customers to their shop when their products are listed on shopping channels. This is because many buyers prefer to search for products through marketplaces like Amazon or search engines like Google Shopping as shown in the diagram below:
It has also been estimated that merchants can automate 45 percent of the activities people are paid to perform which will  drive sales up to 14.5 percent as well as reduce overhead marketing by 12.2 percent.
With the right product listing automation tool(s), merchants can increase their revenue at every stage of the purchasing cycle, which will enhance the return on investment on automation software costs. Merchants will also reduce the need to employ staff for the same repetitive marketing campaigns which help in streamlining the team and cut the staff cost.
Product listing tools will also help to upload and update inventory within seconds, giving customers the right information necessary to complete their purchases, driving and increasing revenue for merchants.
Cost Less
As an eCommerce merchant, you certainly want to cut costs to maximize profit. Therefore you always have to be careful not to drench yourself in needless debt. Price is, therefore, a major consideration when it comes to picking software for one's business.
Luckily, most products listing softwares come with minimal cost. Others even have free options that allow merchants to install and use without paying a dime unless they decide to upgrade and enjoy more features or functions.
According to research, the majority of marketing automation users think marketing automation is worth the price.
Product Listing Tools Are Transferable
As a merchant, it may just happen that you want to uninstall the software after installation because it doesn't work out perfectly for you. With the right pick, merchants should be able to uninstall or discontinue using the app.
It can also happen that after upgrading to a certain premium plan, a merchant may realize that it's not serving his/her need or purpose, and therefore, wants to revert to the old plan. The right products listing software should allow merchants to revert to the old plan without any struggle or having their credit card saddled with costs.
Also, the subdomains of most product listing apps/tools are not hosted by the service provider. This means when a user decides to migrate to a different domain, he/she can safely create a 301 redirect from the subdomain without affecting the smooth operation of the app or software.
The Kudobuzz Multichannel App
Even though there are many product listing tools out there, I recommend the Kudobuzz Multichannel App for eCommerce merchants because of its clean-cut features.
Kudobuzz Multichannel is used by many merchants to manage their inventory and create product feeds for multiple shopping sites and marketplaces. It is seamless to use and has amazing support. As an eCommerce merchant, I guess you know the importance of inventory management to the growth of your business?
The Kudobuzz Multichannel App allows merchants to list their products on multiple shopping channels/ platforms such as Google, Bing, Connexity, PriceRunner  Shareasale, MyShopping and Marketplaces like Opensky, Newegg, among others.
The app has extra customization features that allow merchants to add some distinct fields to their product feed to help meet the requirements of some shopping channels that might need extra information aside from the usual requirements.
For instance, if a shopping channel requires products to have "Gender" and you have products without "Gender" values, you can use these extra customization features to include such values for your products. These rules do not have any effect on the real data of the products in your store but are only altered for the shopping channels or marketplaces.  
The app also has a Custom Feed Creation feature which gives merchants the option of controlling the feed details on shopping channels that the app does not support. This way, you can even create a data feed for marketplaces or shopping engines that are not supported on the app.
All in all, growing your eCommerce business should begin with developing a comprehensive eCommerce strategy that includes acquiring the right marketing automation tools. It's a foregone conclusion judging from the points raised that the right marketing tools can help you cast your net wider and increase profit.
Call To Action
If you want to read more content on how to succeed as an e-commerce owner, sign up for our weekly newsletter to receive resources and tips on how to increase sales and revenue straight into your inbox.