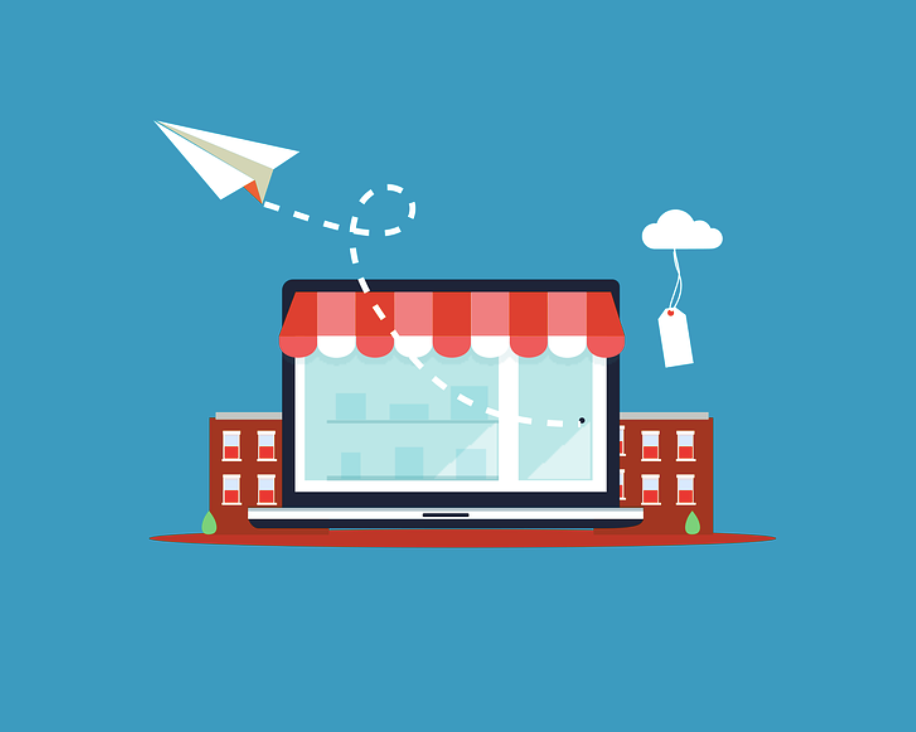 10 Apps to Maximize Your Wix Store's Potential
Now that you've created your Wix eCommerce store, you're excited to start selling! However, not all sellers know how to make their online shop stand out in this highly competitive digital marketplace.
Now that you've created your Wix eCommerce store, you're excited to start selling!
However, not all sellers know how to make their online shop stand out in this highly competitive digital marketplace.
Wix makes it easy to boost your potential using a variety of applications that you can plug directly into your website. These apps - when used strategically -can help take your business to the next level! Not only will they improve your design and functionality, but they'll also increase sales and brand recognition.
Let's go over some of the most useful apps on Wix and how they will improve your store right now!
App #1: Kudobuzz Reviews
Kudobuzz uses the power of social proof to help you build trust and increase your sales. You can request genuine reviews from your customers and display them in a natural way on the front page of your store, creating social proof and encouraging more people to buy!
Kudobuzz scours the web for legitimate reviews of your eCommerce products, then displays them to the right of your website. Along with that, it also captures social media analytics to help you understand how people are finding and talking about your store.
App #2: Visitor Analytics
With this handy app, you'll be able to see what your visitors are doing in your store, such as which pages they're looking at and if they're converting into sales. This app features a dashboard that brings together a variety of data streams into one convenient location.
You get new insight into the behavior of your customers and where their attention is going. You can also turn customized data visualizations into marketing material or lift them for your own reports. Visitor Analytics gives eCommerce sellers all the data they need to enhance their selling strategies.
App#3: Social Media Stream
Social media is key to getting more leads and sales, but posting to various social media accounts can be time-consuming. Social Media Stream helps you streamline the process by allowing you to bring your social media feeds straight to your Wix website with high-quality embeds.
Social Media Stream connects to all of today's top social media platforms, which can help drive brand relevance and engagement. It also allows you to display social media feeds with ease, all without having to leave your Wix store.
App #4: Wix Chat
With Wix Chat, you can chat with your actual customers and build personal relationships. You can use this app to provide excellent customer service and offer immediate support whenever a question arises.
Wix Chat allows visitors of your store to instant message or call you right from the website itself. They don't need to find their way around your site just to ask a question or make a comment. This can help you build authority and transparency in your industry while ensuring that you never miss a valuable lead along the way!
App #5: Logo Makers
Your eCommerce store's logo is critical. If you don't have a professional logo, then your customers may not trust you. This is why it's important to have an attractive and creative logo that represents your brand in the best possible light.
Logo Makers gives you access to hundreds of templates for totally customizable logos with no previous design knowledge or experience required! You can make a totally personalized and unique logo for your store in just a few easy steps.
App #6: Photo & Video Gallery
If you are selling products on your Wix site, then you need to provide plenty of high-quality videos and pictures. The more precise and professional your pictures are, the better you can convert visitors into customers. You can also use video to demonstrate the features or benefits of your products, which will increase their perceived value!
The Photo & Video Gallery app allows you to create a customized photo gallery for all of your site's images. This feature lets your customers focus on what's important: your store and its products. You can add a variety of features, such as image slideshows and videos that make browsing your site a more dynamic experience.
App #7: Site Booster
Do you find that your Wix site struggles to break into the top spots on your favorite search keywords? The Wix Site Booster app uses the latest search engine optimization (SEO) strategies to help you rank higher in Google and beyond.
Site Booster utilizes backend coding to help rank your site among the highest sites in your niche - ensuring that you drive traffic and increase sales.
App #8: Get Google Ads
The world of digital marketing rises and falls on internet advertising. If you are going to reach your most valuable customers, you need to have digital ads that are targeted, attractive, and engaging.
The Get Google Ads app is the easiest way to launch digital ad campaigns on the powerful Google AdSense platform. In as little as five minutes, your products can populate across the web in the highest-value location - helping boost your sales and grow your traffic.
App #9: Site Search
Can users find your products online? If it's hard to find exactly what you're looking for, then it may lead users to go elsewhere.
Use the Site Search app to get more customers with the power of your site! Get instant search results and eCommerce filters that allow customers to find what they are looking for. See which products, blog articles, or images you're most popular on by using reports in the Business Dashboard built into the app.
App #10: Countdown Timer
The final app you need to add to your eCommerce site is all about building excitement and urgency!
The Countdown Timer app lets you create a customizable countdown timer. You can use this for many reasons, such as announcing new products or themed sales events. When you build up hype and then cut it off at the right time, you're more likely to convert visitors into buyers - increasing your overall conversions and revenue.
Maximize Your eCommerce Potential with Wix Apps
Wix is a powerful platform that can help you build the eCommerce website of your dreams at a fraction of the price! The apps listed in this article will maximize your potential and keep your business running smoothly. Add them to your site today and watch your store's success skyrocket!