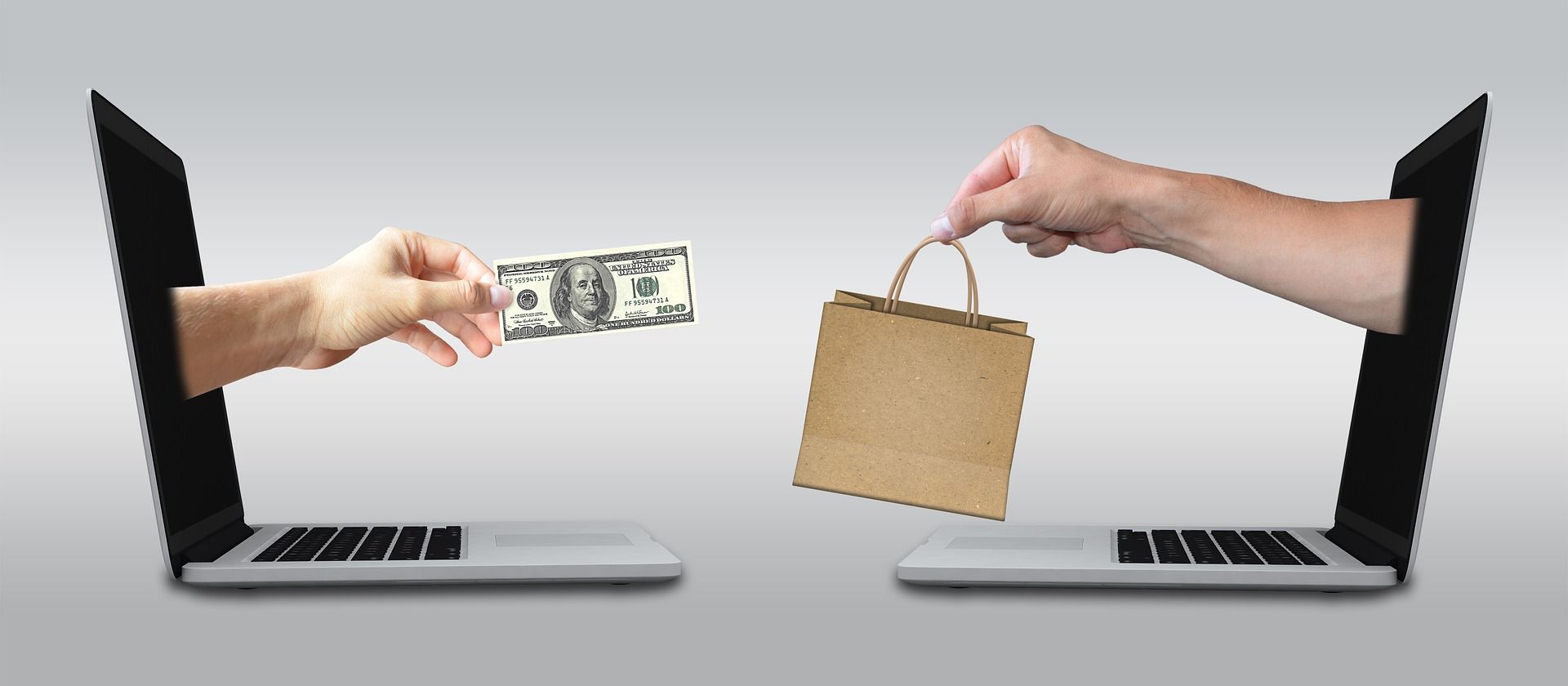 10 Techniques to Increase Your eCommerce Conversions on Your Wix Store
For eCommerce sellers, more isn't always better. A successful campaign increases sales without breaking the bank. This means you need to find the most effective methods to boost conversions for as many customers as possible.
Although eCommerce can seem more complex than selling via an online store, hiring a development company or becoming a master website designer is unnecessary to reap the benefits!
With these ten simple tips, you'll be able to boost conversions and increase your profits.
1. Use Your Brand Voice for a Personal Touch
Your brand voice is what helps you stand out from your competition. Whether it's the tone you use in marketing copy, or the language customers expect, your brand voice is how customers get to know you.
When your customers buy from a company they trust, it boosts their confidence and makes them more likely to shop with them again. Use Wix's blogging feature to establish your brand voice and provide valuable content to customers.
2. Make it Easy for Customers to Checkout
Did you know that a study from Baymard Institute found that 70 out of every 100 online shoppers leave their carts abandoned with products?
That means that 70% of the time you've spent on adding products, writing copy, and curating images go down the drain if you can't help people complete their transactions.
To increase conversions, make shopping on your site as easy as possible. Offer multiple payment methods and provide detailed purchase information so customers can feel comfortable buying from you.
Consider using a Wix app that follows up with customers that left items in their shopping cart to enhance their chances of converting.
3. Allow "Guest Checkout" to Boost Sales
Similar to #2, "Guest Checkout" allows customers to enjoy the experience of buying from you without registering an account. While you may not collect valuable customer data, it will increase the chances of a sale as you remove a data-entry barrier from the process.
Not only does this help increase conversions, but it also helps with customer service because users aren't forced to go through a clunky registration process before contacting you.
4. Showcase your 5 Star Reviews
Trust is a key factor that plays a huge role in the decision-making process of making a purchase. Research shows that 67% of online purchases come from consumers who trust an online marketplace.
Building trust is not an impossible task – to do this, you can easily use apps like Kudobuzz, which is available on the Wix App Store. Kudobuzz allows you to collect and showcase reviews, ratings, and photos. With this app, you can sync all your verified reviews from other social media channels and showcase them on your website. This is a great tool to build trust, which increases your conversion rate. Similarly, it will also help you drive traffic and sales.
5. Cross-Sell and Up-Sell with Related Products
Even if a customer adds a product to their cart, it doesn't mean they'll buy it. In fact, there's a high chance they won't either because of the shipping cost or simply because they forgot about it.
To make the most out of your products and boost conversions, you need to up-sell and cross-sell within your store. Up-selling embeds complementary products to increase the value of a purchase, while cross-selling helps you make more money by making another related product available to buyers.
6. Invest in Your Product Description Copy
You may not be an accomplished author, but do your product descriptions tell a story? Do they sell the experience of owning your products? Have you written a persuasive copy that compels customers to make a purchase?
When it comes to eCommerce, product description copy is one of the most complex parts to get right. It shouldn't be too technical or "salesy" while still providing enough information for shoppers to feel comfortable buying from you.
7. Focus On Your Product and Brand Benefits
Typically, we think of products as individual items. But there's more to products than meets the eye – especially when it comes to eCommerce.
A product is actually a bundle of features and benefits that contribute to our lives and solve problems (benefits) while solving specific pain points (features).
These features and benefits should be communicated on your product pages for potential buyers to see. The more effectively you can clarify how a product solves a problem, the better chance it has of being purchased.
8. Harness the Power of Retargeting Ads
Retargeting ads allow you to get in front of your customers by serving ads that follow them around the internet.
Marketers have been using them for years to build brand awareness and promote their products, but there's a good chance you don't know they can actually help boost conversions on eCommerce sites as well.
With remarketing, you can capture the data of your shop's visitors and serve ads directly on sites they frequent within a specific window. This helps you sell your products by reminding them about what they were looking for and nudging them to complete the transaction. Check out Wix Apps such as AdRoll to harness the power of retargeting.
9. Offer Free Shipping If You Can
Another reason why shoppers abandon their carts is because of unexpected costs. Shipping costs can be a big sticker-shock moment for shoppers - especially if they were already on the fence about purchasing your product.
Offering free shipping can help increase your store's conversions because users know they won't be charged any additional fees at the checkout page.
What's more, customers tend to spend more money when you offer free shipping – especially if they're buying multiple items that would normally incur a high delivery fee. Keep in mind that you won't always be able to offer free shipping, but it's worth the investment if you can.
10. Wow Your Customers with Live Chat and Chatbots
If you're not offering live chat yet, now's the time to start. If a shopper is experiencing difficulties or doubts about a purchase, live chat representatives can help them through their concerns and close the sale by answering any questions.
In addition to human reps, customers are also increasingly using chatbots to communicate with brands. Not only is this a more cost-efficient alternative to live chat, it's also an opportunity for you to understand the needs of your shoppers and improve their experiences.
Most eCommerce companies use automated chat software to respond to inquiries from users. Not only can bots answer basic questions, but they can also collect essential data on customer behavior - which helps shape future product features and marketing strategies.
Boost Your Sales with the Power of Wix Apps

By putting the above tips to use, you can help improve your store's conversions and ultimately increase your revenue. Take advantage of the Wix App marketplace to find plenty of applications designed to quickly boost your sales and conversions.
Remember, there is no "get rich quick" solution to eCommerce success. You have to be patient, strategic, and willing to invest in the right tools that help you move the needle!