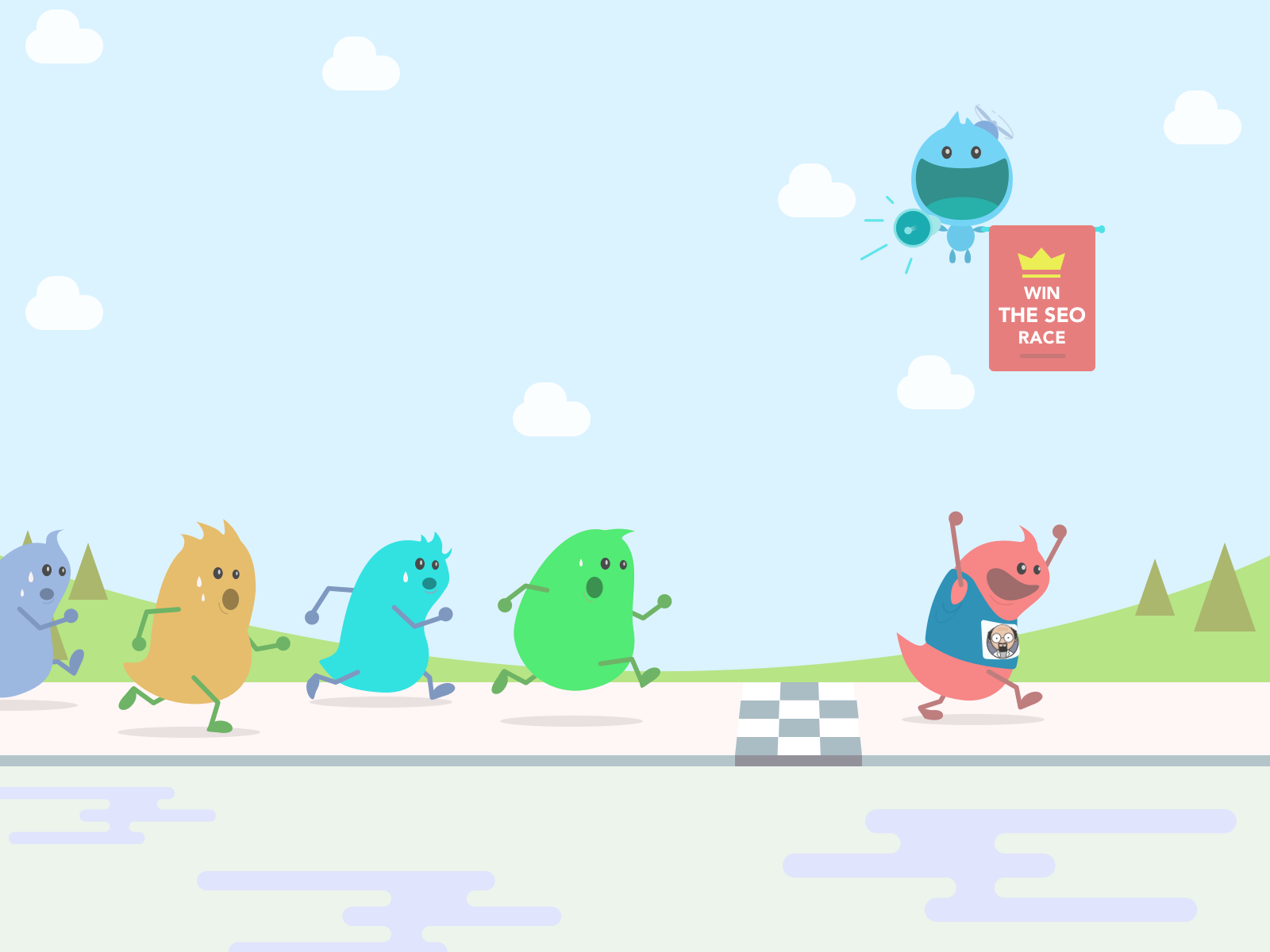 Optimizing your web pages using Kudobuzz SEO app.
So you have installed Kudobuzz SEO app and you are ready to start optimizing your product, collection and special pages. This is a quick step by step guide to help you on your journey to getting your pages perfectly optimized.
Step 1
The very first thing to do is conduct a keyword search for all your products, categories and other pages. We have put together an awesome guide here to help you do this. It is very important that you have the keywords/keyphrases done right, as whatever keywords you decide to use is what your website will be optimized for and that is what Google and other search engines will rank your pages for.
Most people decide to use their product/category names as they want to rank high when a potential customer types their product name in Google and this is the default Kudobuzz SEO uses. If you are happy with this setup then there is no need to go through the keyword research stage.
Step 2
Now that you have completed your keyword research, let us proceed with the actual optimization.  Head over to the website optimization page, under each tab, focus on pages that have the button labeled Optimize Now. Our goal will be to optimize the page and get the score to rank 70% or more.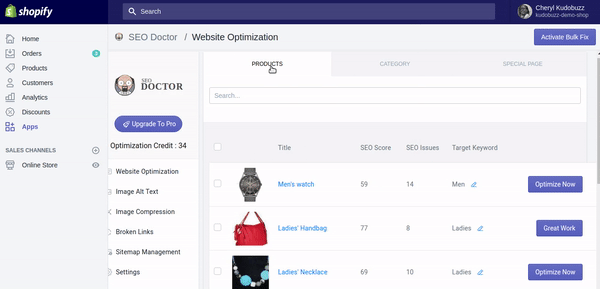 Step 3
After clicking on Optimize Now for one of the products, the initial optimization will be done using the default keyword, don't worry, we will change it soon. Once the scan is completed you will see a page like this.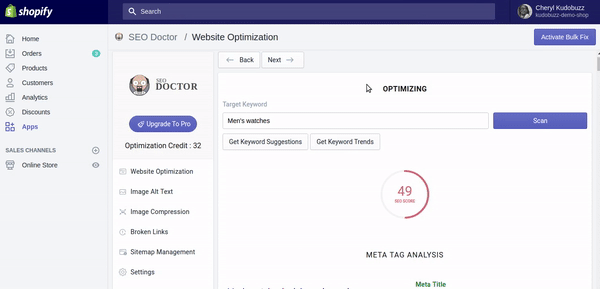 Now enter the researched keyword for this particular page into the target keyword field. You can use the Get Keyword Suggestions and Get Keyword Trends to see how your selected keyword is performing on Google. Then proceed to scan the page again by clicking on the Scan button. This time around SEO Doctor will analyze your page using your target keyword.
Step 4
Once the new scan is complete, follow the recommendations suggested by SEO Doctor to optimize your web page. When done, scan the page again to make sure the keyword in the Target keyword area is still the same keyword you supplied. If your SEO Score increases to 70% or more, that is great. You can keep optimizing by following the recommendations and tips or more to another keyword and follow the same process.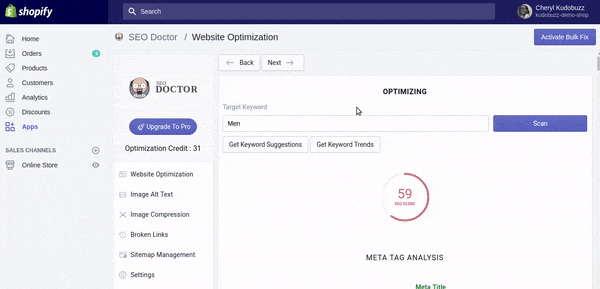 We have also written a detailed guide for this process on our documentation page. Kindly check it out from here if you need extra help.