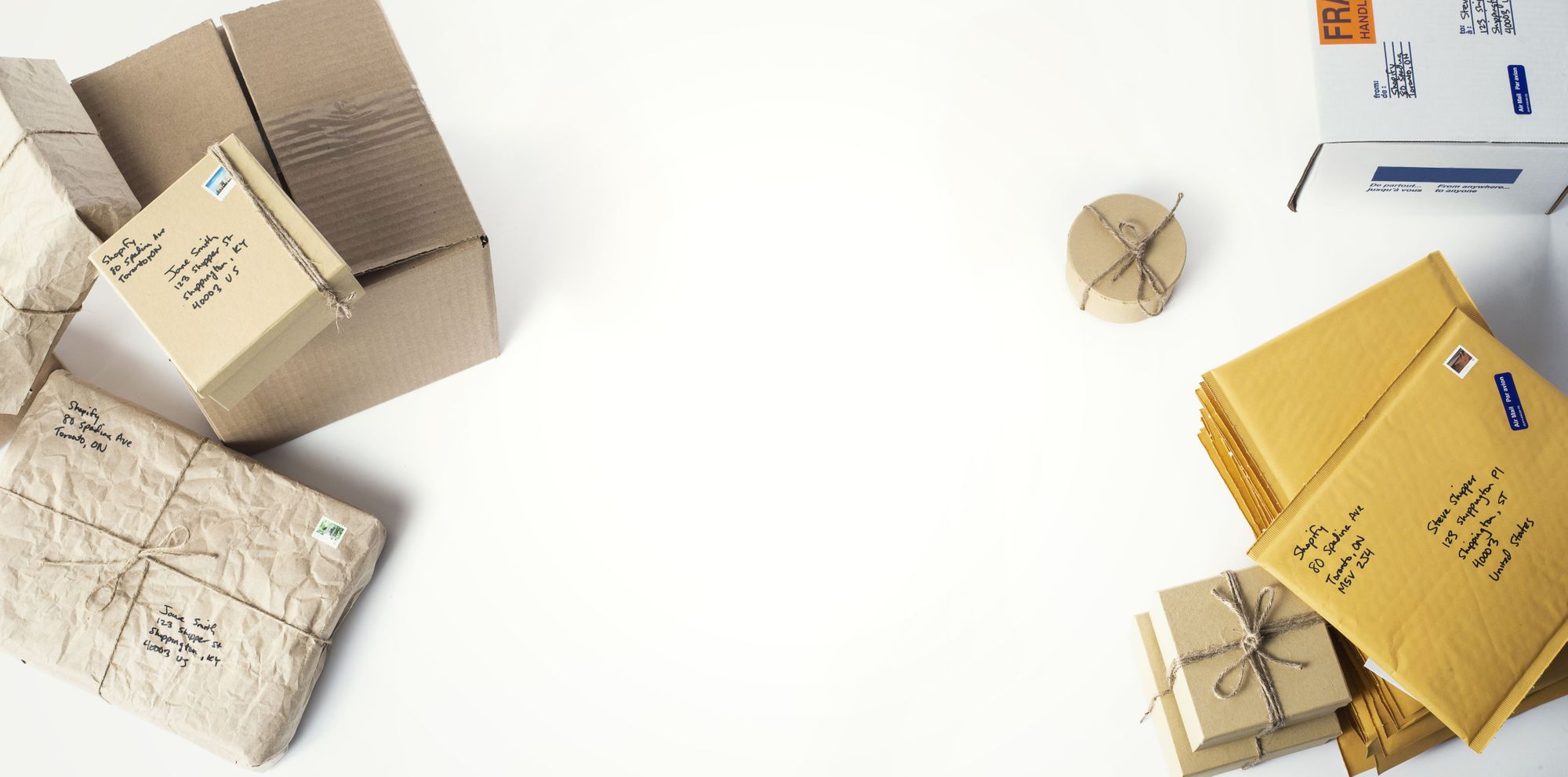 10 Things You Must Know Before Starting A Dropshipping Online Store
Are you thinking about starting an online store? Being your own boss and running an online shop can be very lucrative but with all business ventures, you must do your research beforehand.
Statistics have found that 23% of all online sales globally are fulfilled through the dropshipping model, which is equal to roughly $85 billion per year. Play your cards right and starting a drop shipping business could create amazing revenue!
Here are 10 top things that you should know about before starting an online store.

What is Dropshipping?
Dropshipping is a business model which you can use to run your online store. The order fulfillment method means you don't need to hold an inventory as once an order has been made your supplier will ship your products from their warehouse, straight to your customer's doorstep!
10 top tips as a dropshipping beginner
Start with just a few shipping destinations
When a lot of people start a drop shipping business they will offer worldwide delivery. While that will attract many buyers, the logistics can be very complicated, which is not ideal for a beginner. Instead, focus on just a few shipping destinations so you can get the grips with how it works. Don't run before you can walk! The last thing you want to do is set unrealistic expectations about your service, so start small before extending your shipping options.
Consider choosing a niche
One of the most important things to consider when starting a drop shipping business is what kind of stock you're going to be selling. Having a niche is a great starting point. Not only will it help you stand out from the competition but it's often easier for beginners to start with a niche and grow from there. You need to enjoy running your store too! If you're passionate about the products that you're shipping then you'll have greater business satisfaction.
You must grow your brand
Do you have any branding ideas? Before starting an online store is a great idea to grow your presence online and start developing your brand. A strong brand will become a trusted option. You can strengthen your brand position by being active on social media and channeling your values through every part of your work. What makes your business unique? How do you want to present yourself? Think and this and start working on your branding before you launch.
Don't forget about deals and bundles
Customers love deals and discounts so take advantage of this! Don't be the store owner who never offers bundles as people will spend their money elsewhere. Instead, be lucrative with your store. Offering bundles is a great way of encouraging customers to buy more products. If you're focusing on high prices people may be put off by your online store. On the other hand, a good bundle deal never goes unnoticed and once they've got one thing in their basket you can upsell.
You need to research trending products
Whether you're running a general store or you're starting with a niche, don't be tempted to guess what people want to buy - your instinct could be wrong! Luckily, tools such as Google Trends is an insightful way of understanding the market, for free! Here you can find out search volumes, related topic searches, and more. With this information, you can decide if a product is worth adding to your online store.
Your website needs to look presentable
When starting a dropshipping business, don't be tempted to launch early if your website is not looking presentable. Make sure it is fully functional and presentable. Remember, your website is the window into your business so if it doesn't look appealing it will have a knock-on effect on your sales. A little browse through your competitor's websites will set the mark as to how yours should look. Ensure that you have no missing images, good copy and it's easy to navigate.
Focus on amazing SEO
Good SEO is a huge part of starting your online store and how it performs. As a drop shipper you should know that SEO will drive long-term sales and help you connect with your audience, so never overlook its importance. However, SEO is not something that's built in a day. You need to use the right keywords in your descriptions, optimize product pages, images, and more. People are going to find your store through the searches they make so give your online store the best chance possible.
Don't rely on one supplier
Using just one supplier is risky. If they become unreliable, then all of your orders will be affected, which isn't ideal for maintaining a good reputation. Instead, pick 3-4 good suppliers so you aren't basing your entire store off of one. If your store begins to rapidly grow then you need suppliers to be able to keep up with demand and deliver what the customer expects!
Good customer service is essential
Your first few months as a drop shipper are essential. During this time you must grow your reputation and offer amazing customer service so your customers come back time and time again. You can do this in several ways. Always be prompt with your responses to customers, keep them in the loop if there are delays with your shipping, make them feel like valued customers, and more. Start these customer appreciation habits from your very first sale.
Dropshipping takes perseverance
Don't give up! Starting an online store is a big step and it takes time to find your groove. You may not have hundreds of sales in the first month and that's okay. Continue to improve your store, products, SEO, reviews, customer service and before long you'll reap the rewards!
Chanel your entrepreneurial spirit today by starting a dropshipping business. With the right products, consistency, and customer service there's no reason why your online store won't be a success!