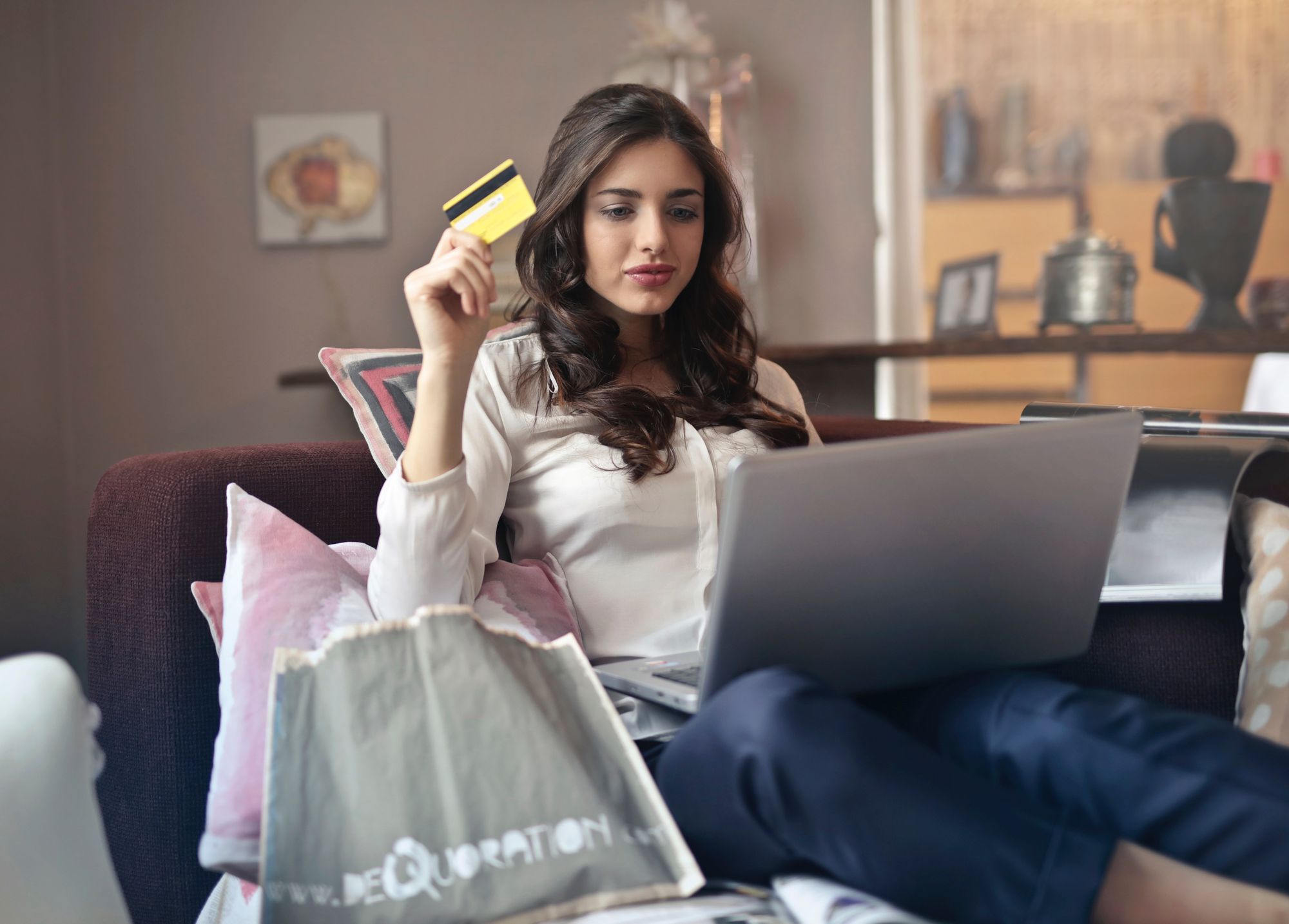 12 Best Payment Gateways For Shopify Merchants
Shopify payment gateway solutions include Shopify Payments, PayPal, Stripe, Authorize.Net, SagePay, AliPay Global, 2Checkout, PayFast, PayGate, WorldPay, PxPay, and Skrill.
As part of learning about what Shopify is and how it works, you should keep yourself well informed about all the payment gateways the platform supports.
In the first place, keep in mind that there is no shortage of bad customer experiences that sucks! So you should not add up to the frustration customers come across.
You must, therefore, strive to give your customers a near-perfect shopping experience that gives them lasting memories (from homepage, check-out page to after purchase customer support).
The bad news is that your customers may abandon their carts if your payment gateway solutions are not user-friendly. When that happens, they may not return to your store again and you might end-up losing them forever.
Now, what's the good news?
The good news is that there are a plethora of tried and tested and globally accepted Shopify payment gateway solutions you can fall on.
In this blog post, you'll learn about all you need to know about Shopify payment gateways, as well as acquaint yourself with a list of easy-to-use payment gateway solutions available.
What Are Shopify Payment Gateways?
When you buy a product from a brick and mortar store, you'll be required to pay for your product to the store cashier.
In the same way, when you buy a product via the internet, you are expected to pay for it. Shopify payment gateway solutions are forms of online/electronic payment solutions that enable customers to pay for products they buy from your eCommerce store. These payment solutions authorize the funds being transferred from the buyer to the seller in a secure and convenient manner.
Thus, before your customers can pay for the products they want to purchase from your store, your payment solution will securely transmit the customer's confidential payment data (credit/debit card and bank account data) to the issuing bank and get a response from it about whether the transaction has been accepted or declined.
When it comes to large financial suits, your payment gateway solution also goes the extra mile of verifying customers' accounts, processing money, analyzing velocity patterns, performing Address Verification System (AVS) checks, as well as calculating tax amounts.
Shopify has payment gateways that are tailor-designed to suit customers within specific geographical locations. So as a merchant, you should choose a payment gateway that's widely popular and acceptable within your country. Below are some geographic-specific Shopify payment gateway solutions you should be aware of:
COUNTRY                                       SHOPIFY PAYMENT URL
United Kingdom                               https://www.shopify.co.uk/payments
Canada                                                https://www.shopify.ca/payments
Australia                                             https://www.shopify.com.au/payments
Germany                                             https://www.shopify.de/payments
Singapore                                           https://www.shopify.com.sg/payments
Hong Kong                                         https://www.shopify.hk/payments
Japan                                                  https://www.shopify.jp/payments
Ireland                                                 https://www.shopify.ie/payments
New Zealand                                       https://www.shopify.co.nz/payments
Spain                                                    https://www.shopify.es/payments
USA (Only Puerto Rico)                    https://www.shopify.com/payments
Factors To Consider When Choosing a Shopify Payment Gateway Solution
Before you pick your choice of Shopify payment gateway, you should consider a number of factors including the following:
Target Market
As stated earlier, Shopify has payment solutions that are better suited for some specific geographical locations. So based on your operational location, you should pick a payment solution that is popular and best suited for your country or the region where your target market exists. For instance, if your business is based in China but you're targeting selling to the US market, make sure your payment solution is popular within the US market. This will ensure that your customers find your payment gateway solution familiar and hence, can easily make payment.
Global Penetration
One huge advantage of eCommerce is the opportunity to reach a huge global audience irrespective of where your business is situated. So in choosing your payment gateway solution, you should be mindful of where you want to expand your eCommerce business to and the type of gateway solution that can easily serve your target audience. Meaning, the payment gateway you choose should be acceptable in every country you wish to expand your business to.
In addition, you need to be clear in your mind whether you're targeting a local market or global one, whether you'll need an external checkout page, as well as know the type of currency you want to accept.
Prestige of Payment Solution
Just like how you may want to acquire an app solution like the Kudobuzz Review app to enable you to collect and display reviews in your store, make sure the payment gateway solution you pick has a lot of positive things being said about it. You can verify this by going to a payment gateway solution store's homepage, product page or even the checkout page and read the reviews left by previous customers about the payment solution. You can equally read other reviews about the product from social media pages. You can even ask people who are already using the payment gateway to have a sense of how it's serving its existing customers.
This will give you as much information about the product as possible to help you make an informed decision. As a business person, every penny counts, so make sure you're spending money on a product that will give absolute satisfaction and deliver the best results.
Fraud Detection Capability
The number of complex identity fraud schemes are increasing by the day. According to to 2018 Identity Fraud: Fraud Enters a New Era of Complexity from Javelin Strategy & Research, in 2017, there were 16.7 million victims of identity fraud.
Therefore, make sure the payment gateway you choose is very secure, risk-free and comes with robust built-in risk and fraud detection capacity that ensures better quality transactions. This will help you win the trust of your customers while helping you to avoid payment frauds.
Transaction Fee
Shopify has its own payment gateway. Apart from that, all other third-party payment gateway solutions may have varying charges. Some payment processors charge a monthly amount.
Aside from that, you also need to be aware of other kinds of fees such as start-up/annual fees, chargeback fees, settlement fees, anticipation fees, cancellation fees, statement fees, etc.
Knowing these kinds of fees will help you navigate your way to avoid all unnecessary costs that will negatively affect your profit margin. Your payment gateway of choice should therefore come at a very minimal cost.
Acceptable Card Types
The payment gateway of your choice must accept a wide range of globally acceptable debit and credit cards. This should include VISA, Mastercard, American Express, etc.
Payment Gateway Solutions For Shopify Users
Now that you know what to look out for when choosing a Shopify payment gateway solution, let's take a look at some few gateway solutions suitable for Shopify users:
As stated earlier, Shopify has its own payment gateway solution called Shopify Payments. Shopify Payment comes already integrated into your store. Merchants do not have to set-up Shopify third-party payment gateways or merchant accounts.
The Shopify Payments is built with clean-cut features that enable merchants to manage their entire business and financials from a single place.
The best part is that your customers can make credit card payments on your store after your Shopify Payment option is set-up.
To activate your Shopify Payments, go to the "Payment Providers" page in your Shopify settings. From here, you'll be required to provide the following information to activate your Shopify Payments:
Employer Identification Number (EIN)
Banking information
Average price of your orders
Average shipping time of your orders
After setting-up your Shopify Payments, you have the option to choose a plan.
Merchants also have the option to lower their credit card rates by upgrading their subscription with Shopify. Your Shopify Payments credit card rate gets updated as soon as you decide to change your plan.
The advantage of using Shopify Payments is that merchants are only charged for the subscription fee in addition to the card swipe fee, but they won't be charged a transaction fee.
The Shopify Payments is available in countries including the US, Canada, United Kingdom, Ireland, Singapore, Australia and New Zealand.
Another payment gateway that you ought to know as a Shopify user is PayPal. It takes less than a day to set up Shopify pay with PayPal. It gives merchants both options for free and paid merchant accounts.
Shopify PayPal has an incredible support team and can be activated with any of your Shopify packages. Paypal also comes with a minimum fees of between 1.9% and 3.4% of all transactions.
PayPal has a business version is known as PayPal Payments Pro. PayPal Payments Pro is the most preferred because of its stable functionalities, flexibility and mobile support. It has better functionalities because it allows merchants can process payments without requiring their buyers to have a PayPal account. It also has mobile support because it can be used to process credit card transactions through mail (Virtual Terminal), fax, and phone).
Currently, PayPal has more than 220 million active users globally, and comes with seamless functionalities such as easy cart integration, multiple customization options, online invoicing, and facilitates credit card payments over the phone. It is not surprising that it is now an accepted payment gateway in more than 203 countries.
Stripe is another powerful and popular Shopify payment gateway that enables merchants to accept credit card payments.
The payment gateway is considered one of the best and popular gateways for Shopify users in the US. Stripe comes with an array of flexible tools to customize your own payment processes.  
Merchants using Stripe can accept a wide variety of payment options—credit cards, wallets, and international currencies—both in-person and online.
Stripe is user-friendly and can integrate up to over 300 tools and products. It's designed with larger firms in mind, and offers a range of APIs that allow merchants to create your own subscription service, crowdfunding platforms, or on-demand marketplaces.
Stripe payment processing is charged on a flat-rate fee structure: 2.9% plus $0.30 (£0.24) for every credit card transaction and 2.7% plus $0.30 for every in-person credit card transaction using a Stripe terminal. It also has a customized plan with volume discounts for larger clients.
In addition, Stripe supports over a hundred currencies and has features like one-click checkout, subscription billing and mobile payments.
It also supports development languages including Python, Ruby, PHP and Java.
Authorize.Net is another Shopify payment gateway that provides payment processing and payment management services to help businesses accept credit card and e-check payments including MasterCard, Visa, American Express, Diner's Club, Discover, and JCB.
Authorize.net is ideal for all eCommerce businesses, both small and large and comes with different plans. Plus, it offers easy, safe, and affordable credit card and eCheck processing.
Also, Authorize.Net payment gateway integration enables you take advantage of several features offered by Authorize.Net, such as customer profiles, card tokenization, and eCheck processing.
Apart from giving merchants the tools to sell items and take payments both online, or in-person at a store, Authorize.Net also supports digital payment services like Apple Pay, PayPal and Visa Checkout.
SagePay is also a payment processing solution that enables Shopify users to accept payments securely online, over the phone or using card machines with 24/7 telephone support.
SagePay is considered secure, reliable and comes with 99.9% uptime and industry-leading fraud tools at no extra cost.
Regarded as one of the best payment solutions in the UK, SagePay offers a flat monthly fee for many of their products with no transaction charges.
SagePay offers an easy drop-in checkout integration and its Shopify payments transaction fees vary between £19.90/month for 350 transactions per month to £45/month for 500 token purchases.
AliPay Global is cross-border and one of the leading third-party online payment solutions for Shopify users in China.
The platform prides itself on providing an easy, safe and secure way for millions of individuals and businesses to accept credit cards.
It supports 12 currencies: USD, GBP, JPY, EUR, AUD, CAD, CHF, SGD, DKK, SEK, HKD and NOK.
2Checkout is another Shopify payment gateway that allows merchants to accept online credit card payments from customers in their home country and abroad.
The electronic payment service (merchant account alternative) is one of the best credit card gateways for Shopify and currently operates in more than 87 countries worldwide. It supports all major credit cards such as Mastercard, Visa, Diners Club, American Express and others.
2Checkout is used in combination with another payment gateways in many developing countries.  
PayFast is a Shopify payment gateway solution best suited for Shopify users in South Africa. It allows merchants (of all business sizes) to process online payment transactions by instantly transferring money from online buyers to sellers.
In addition, merchants using PayFast can easily accept funds from local and international customers from anywhere in the world in South African rand.
Installing PayFast is free and it also comes with zero monthly Shopify payments fee. The good side is that this pay platform has over 70 shopping cart integrations.
Also, PayFast supports a variety of payment methods including credit cards, instant EFT, Mobicred, Masterpass, debit cards and even Bitcoin.
PayGate is also Shopify payment gateway that enables merchants to process credit cards via the internet in a secure, simple and convenient manner.
PayGate is popular in South Africa and the good thing is that this payment enables prices quoted in Dollars or Pounds to be processed in South African Rand, using the exchange rate of the day.
In addition, PayGate has other features including enabling merchants to access customer records sales figures.
WorldPay is a Shopify payment gateway that is best known for providing secure payment services for small and large businesses, including payments online, card machines and telephone.
WorldPay commands a lot of international reputation for its customer service and uptime reliability, and has a presence in 100 countries worldwide.  
The best part is that Worldpay Shopify payments transaction fees are based on a sliding scale dependent on turnover for Shopify store owners. This means users can cut costs depending on your success.
WorldPay is easy to install and typically takes only 3 – 5 days to get started.
PxPay offers fast, secure and fully functional seamless payment processing solution for Shopify users.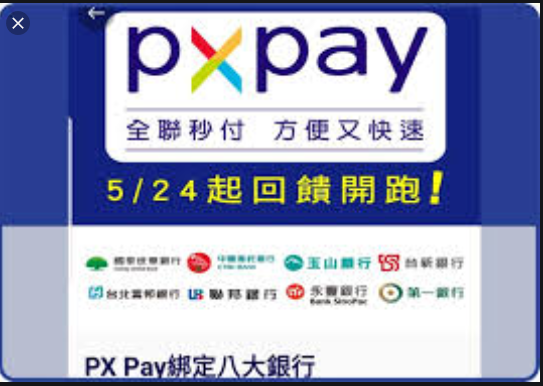 It is a hosted payment package and it is reputed for its data security and compliance transaction solution without exposing the merchants to sensitive information.
The good part is that PxPay can be used with any eCommerce platform provided by Payment Express and does this by allowing merchants to redirect their customers to a payment page hosted by Payment Express.
Thereafter, the customer is prompted to enter their credit card details and complete the transaction.
PxPay is a very popular payment gateway solution in Malaysia aside 2Checkout and BitPay and offers a low transaction fee.
Skrill is one of Europe's largest online payment systems and it's available in over 40 countries.
It takes pride in offering a convenient way of making and receiving payments in a safe, and quick manner.
The best part is that Skrill charges 1.9% checkout transfer fees which is considered very low.
In sum, how to boost traffic to your Shopify store should be as important as assuring your customers that you have the most secure, reliable and user-friendly payment gateways solutions. Therefore, incorporate any of these great payment gateway solutions into your eCommerce startup guide.
Help us publish content solutions that serve value for your eCommerce business by leaving your views at the comment section below.
Call To Action
If you want to read more content on how to succeed as an e-commerce owner, sign up for our weekly newsletter below to receive resources and tips on how to increase sales and revenue straight into your inbox.