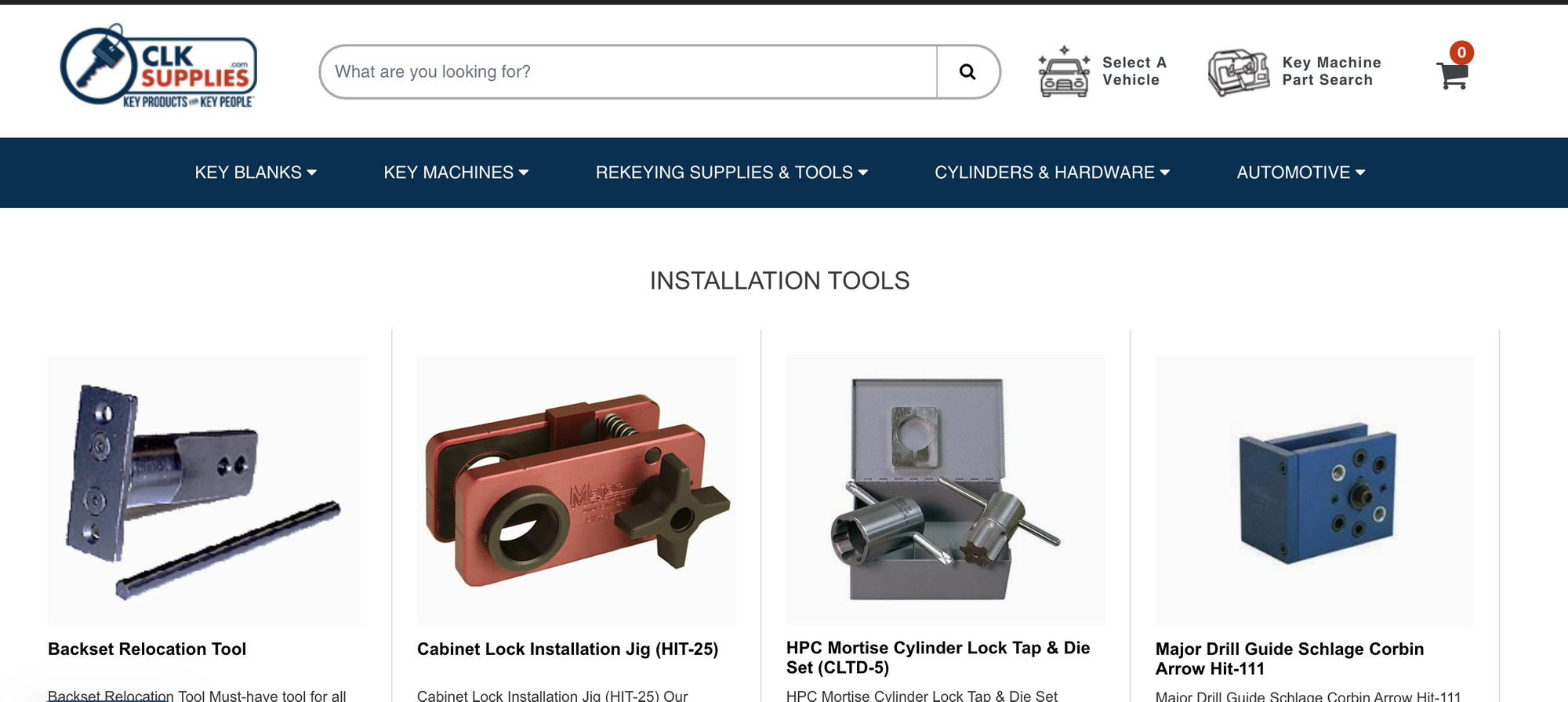 How A College Dropout Built A $1 Million Locks and Keys eCommerce Company
We tend to underestimate the importance of locks and keys when all is well even though all hell breaks loose when the same locks and keys show the slightest sign of non-function. Overall, locks serve as security to both people and valuable items. When your home or property is fully locked you feel safe and comfortable. Having a reliable lock system saves you the stress of worrying about harm and gives you the peace of mind to go about your daily business.
The founder of CLK Supplies, PJ Slauson, spent most of his teenage years working as a locksmith in his dad's locksmith company while going to college. During this period, he learnt the duties of a locksmith and the challenges they face with regards to low-quality locks and keys. He noticed that lock and key professionals need the right tools and supplies to get the job done right and he wanted to provide the best products and support in the industry. Over time, he started a side hustle, selling locksmith supplies to other locksmiths. Once he validated the demand for his new venture, he built his own eCommerce website and started CLK Supplies.
The turning point in Slauson's business came when he was contacted by a producer of the CSI Miami TV Show who was looking to set up a scene and wanted his expertise. He dropped out of college shortly to focus on his business fully and used the rest of his college funds to purchase more inventory.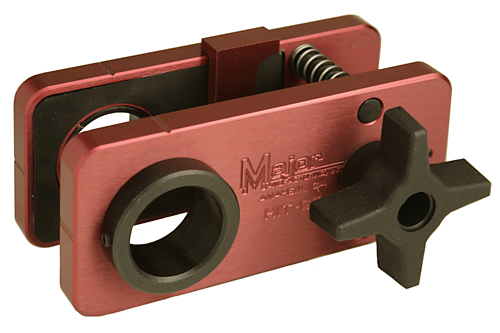 Since starting in 2005, the company has grown significantly and is presently run full-time by over 10 people.
At CLK Supplies, customers come first. Hence, the company puts in the effort to acquire, retain and delight customers. The team interacts with customers via social media, live chats on the website, trade shows and other offline events to receive feedback and deliver results in a satisfactory way. In addition to that, customer reviews are collected and displayed with Kudobuzz Reviews to serve as social proof to new website visitors and prospective customers.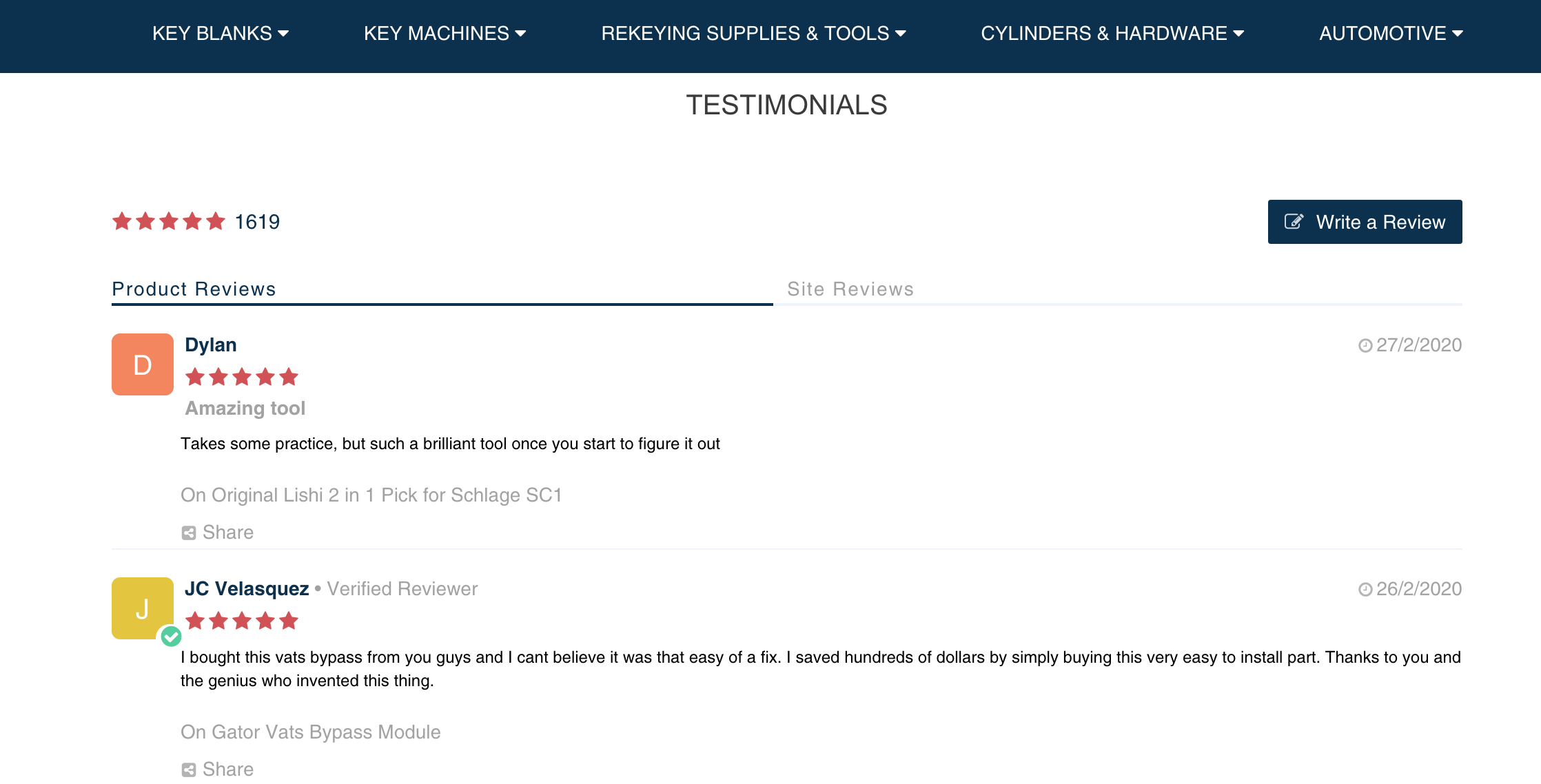 The team has experienced over 20% annual growth for over 10 years. This growth comes with the challenge of changing business practices and creating systems to keep up. Due to this, they implement the best tools and use apps like Rewind, Persistent Cart, and Kudobuzz Testimonials & Reviews to help them run the business smoothly. CLK Suppliers is built on Shopify.
Every entrepreneur has had his own fair share of mistakes. Slauson recounts that he stayed on an old shopping cart platform too long and should have switched 5 years earlier. He also spoke about how he should have automated processes when he had 1 person entering online orders into quick-books all day for years.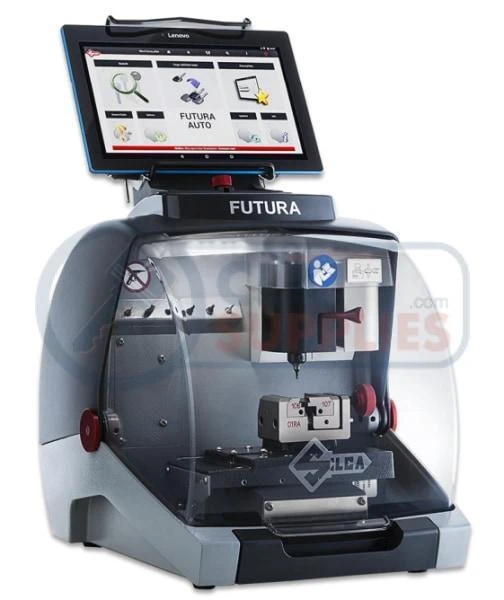 " The most exciting part of running an eCommerce business is the way it keeps evolving and getting better. "
The company has done over $1 million in sales. In his words, "when I started out I dreamt of doing $10k per month in sales and before I knew it we were over $1 million in sales! It was a fun milestone."
When asked to give a piece of advice to new entrepreneurs, Slauson iterated some lessons from his past mistakes. He said that first, every entrepreneur must figure out what success is to him or her and build a business to achieve it. Additionally, he emphasised the need to document and systematise the business as you grow.
Starting a business requires tenacity and the ability to adapt to meet the needs of a growing economy. Today, the CLK Supplies team supply over 64 manufactures and serve customers all over the USA and Canada.
Follow CLK Supplies on Facebook, Instagram and Youtube and check out their website.