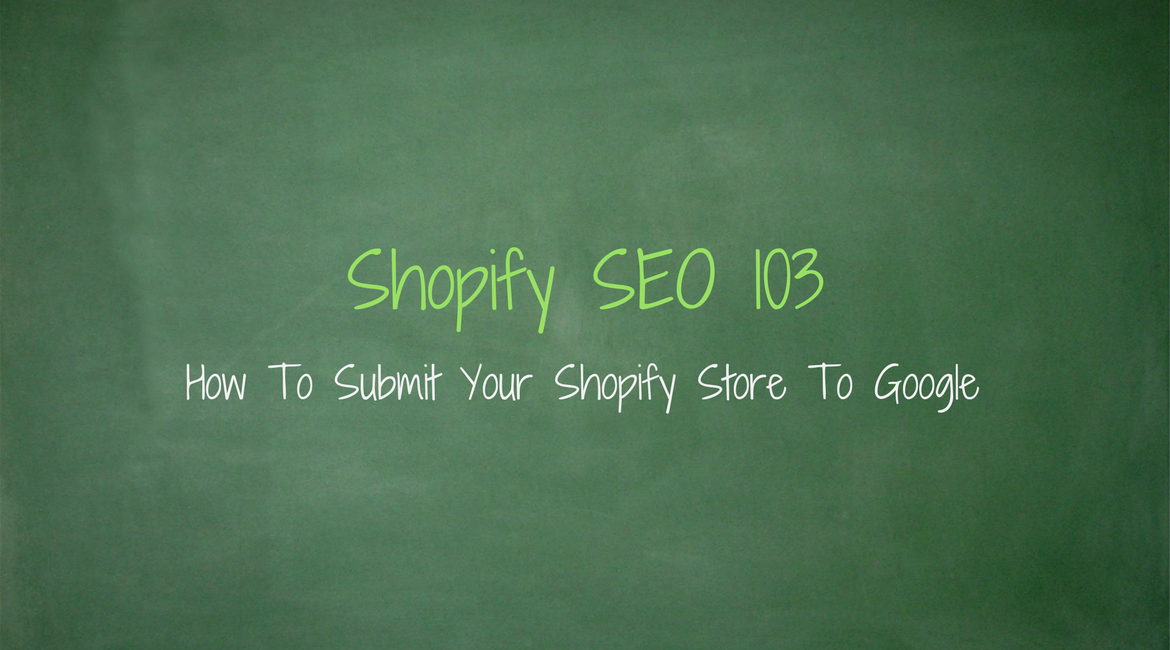 How to submit your Shopify Website And Sitemap To Google
Google has created an avenue for you to make your website discoverable by their robots.  This service is known as Google Webmaster Tools. This tool will help you make your website discoverable by Google and make it available to online users with related search queries.
Once you are done creating your store pages and crafting the Title and Meta tags for your store you should submit your store to Google.
Why you need Google Webmaster tool:
i) You submit your Shopify store domain and the sitemap. It informs Google that there's a new kid in the block and Google crawls your website to understand your content.
ii) You can see how many of the pages and images are indexed from your site after 3-4 days of submitting. You can also see if there's an error and the possible reason behind it.
iii) You can monitor all your search data lime keywords, impressions, clicks for your store.
That should be enough to give you a fair idea of how important Google Webmaster tool is to your store.
Let us quickly begin setting up your Shopify store in Google Webmaster.
To begin with, let's visitgoogle.com/webmasters to create our free account(Sign in if you already have one)
Add your site
Once you are inside the dashboard, you will see the option to add a property. Copy your Shopify store's URL from the address bar of the browser and paste it in the space as shown above. Then click ADD A PROPERTY button.
Verify your site
Once you have added your website, it will ask you to verify your ownership.
There are several methods to do that.
The easiest way to do it is by using any of the Alternate methods
The easiest way verify your Shopify store is to via the Google Analytics option.
For this option, you must have the Google Analytics account set up for your Shopify store with the same email id you have used for the Webmaster Tools account. Also, the Google Analytics tracking code should be already there on your Shopify store.
If you don't have the Google Analytics setup for your Shopify store, do it first as you will need it anyway.
If you have your setup your Google Analytics account with different email id then just give the Edit permission from your Analytics account to the email id used for the Webmaster Tools.
Once you have the Analytics account set up just select the option and click **Verify **it will verify your website.
Another easy method:
 Choose the "HTML Tag" option.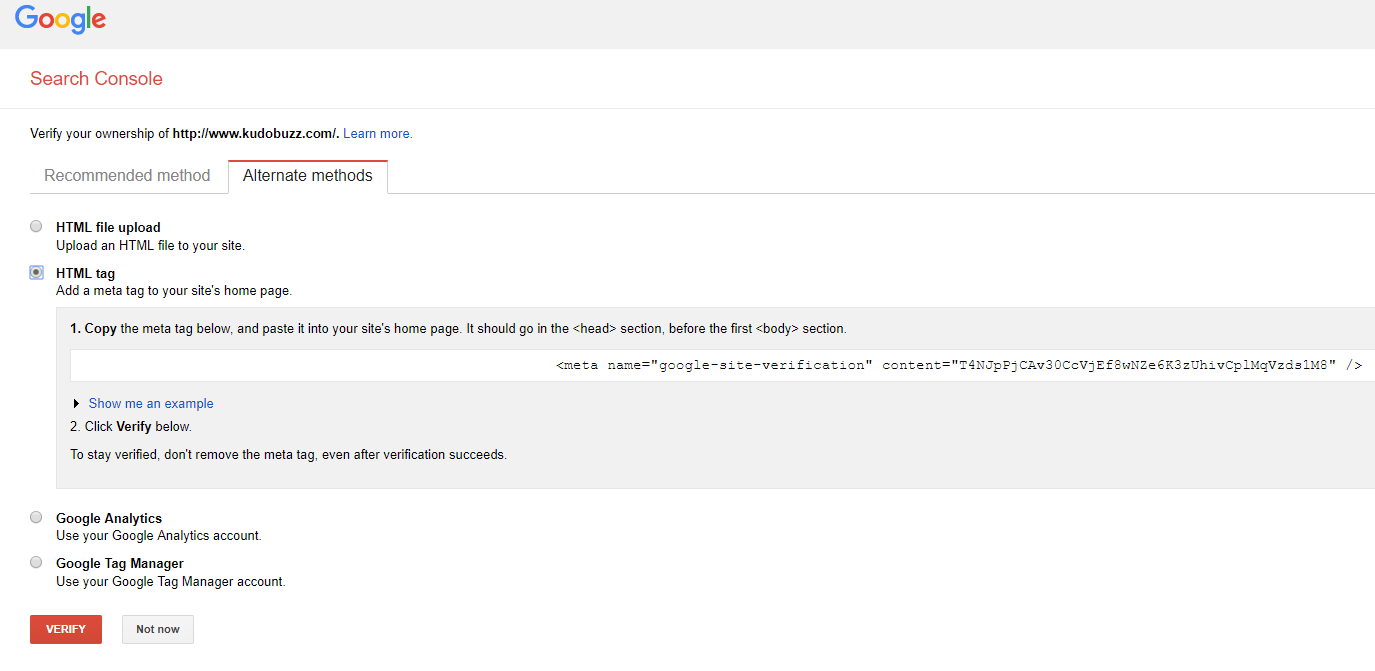 Copy the HTML code that will be generated for you then go to Your Themes in Shopify.
Look out for "theme.liquid" in your theme files. Open this file and right under the tag, you can paste the code Google generated for you and we are good to go.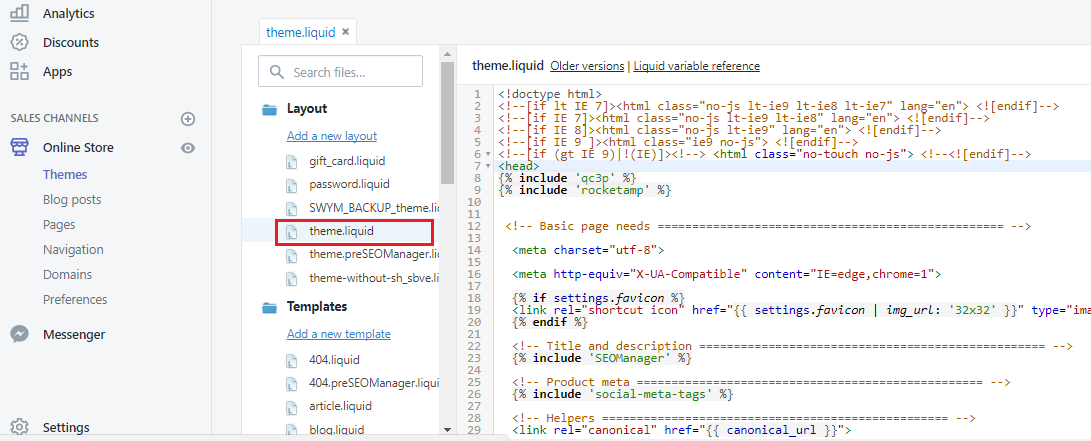 After you are done doing that, go back to Google webmaster and click the "Verify" button at the bottom of the page.
If you got this all done right the page should load and you should see this.
Click continue and you can begin your journey with Google webmaster. You will be sent to your dashboard and there are a whole lot of features you can access to your benefit. Feel free to explore and find out how the options work.
Before I close this chapter, there is one more thing to do!! 
Submit the sitemap of your Shopify store
Google came up with the sitemap submission as a way to know the exact pages on your website to index.
What makes this even easier for you is the fact that Shopify has done all the hard work. You just need to find the option to add the sitemap in your Search console as shown below, and type (or just copy it from here) "sitemap.xml" in the text box provided.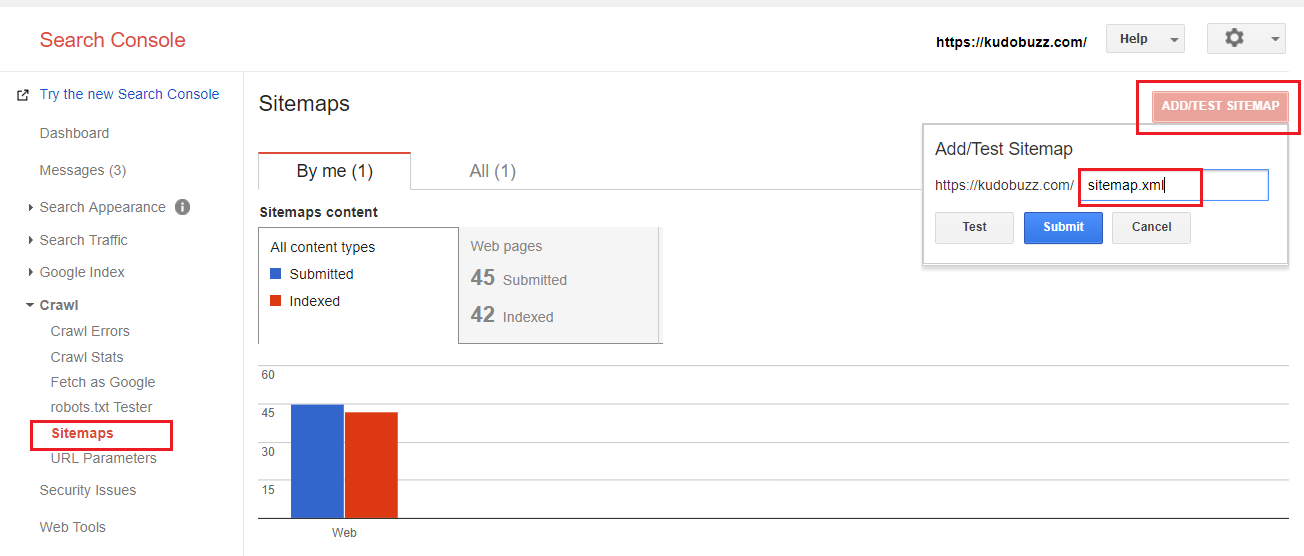 Then click Submit. This will add your submit to Google. It takes few days to crawal your pages and index them in Google.
You can check the index status in the same Sitemap option starting after few days.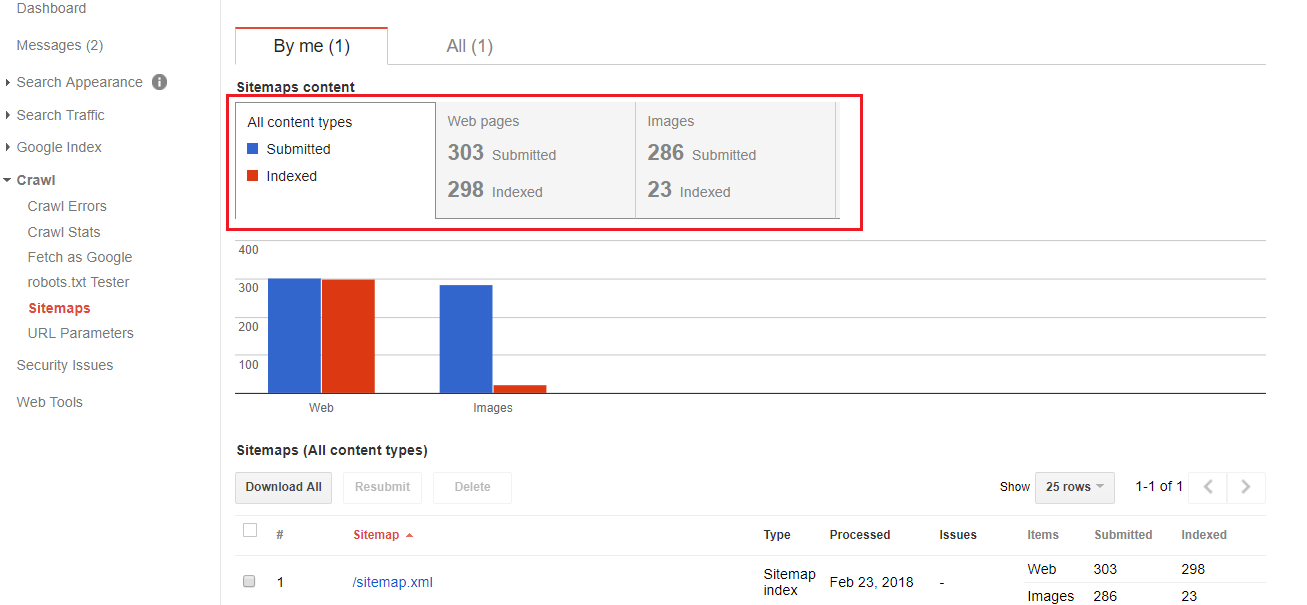 The sitemap is continually updated as your site keeps changing and you will not have to worry about doing this again and again.
Benefits of submitting your Shopify store to Google webmaster
i) If there is any issue with your site URL and Google can't crawl it you can easily find that in the Crawl error section. You can then take the necessary steps to fix the error.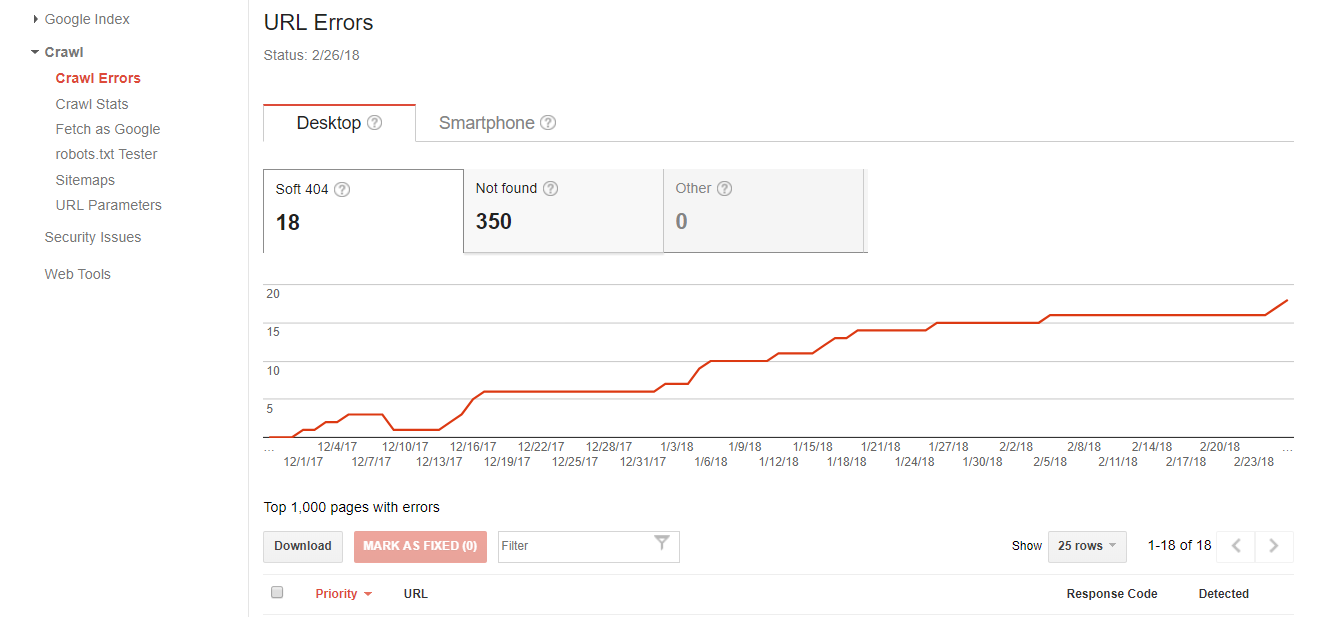 ii) You will be able to see all your search data in one place. It really helps to figure out your SEO performance and how you can improve it.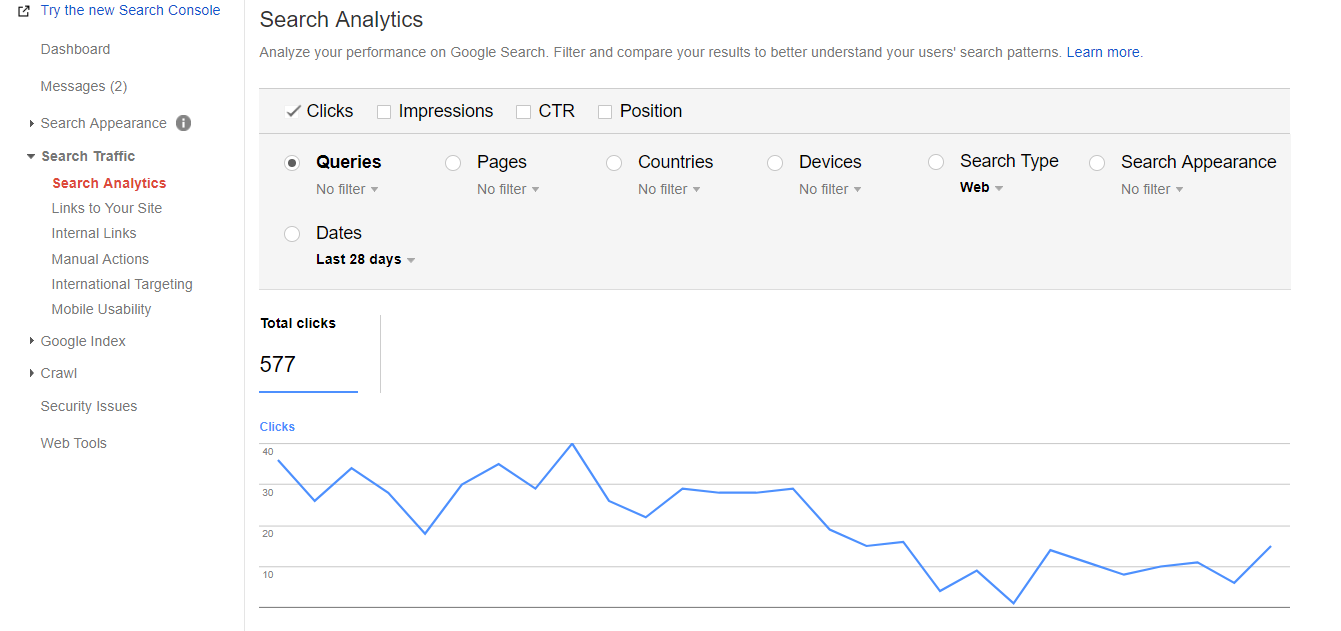 iii) There are lot's of other things you can do in Search console. Basically it's the control room for your Shopify store's SEO performance.