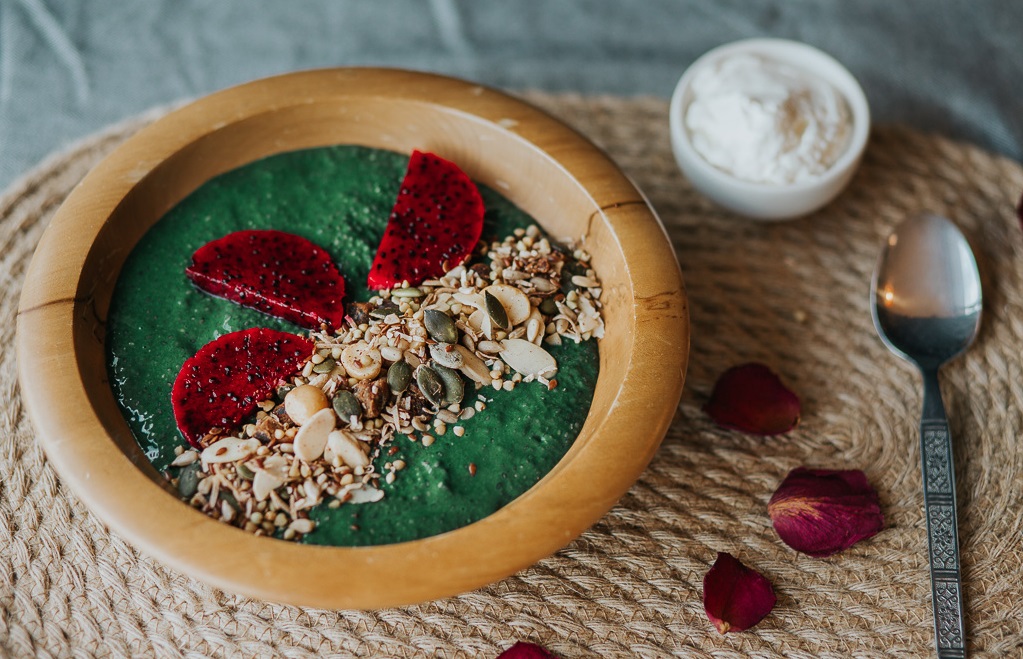 The Bircher Bar - Start Now, No matter how small
In this episode of Merchant Stories, we talk to the bircher bar. You'll learn how this industrious merchant evolved from selling within a market stall to becoming one of the best Artisan Breakfast suppliers.
Can you tell us about your store and what you sell?
The Bircher Bar is a passionate, creative and fun-loving crew, living it up on the beautiful NSW North Coast.
Starting as a humble market stall, we have evolved into one of Australia's best Artisan Breakfast Suppliers. We are proud and grateful to be serving our wonderful products Australia-wide!
We proudly produce a brilliant range of All-Natural, Hand-Made and Small-Batch Artisan Breakfast Blends designed to complement and help cultivate any healthy lifestyle!
Our Product offerings include:  Artisan Muesli, Specialty Lattes, Peanut Butter & Honey, Coffee & Tea, Brewing Essentials, Health Tonics and Brooke Clunie Pottery
What influenced your decision to start The Bircher Bar?
The Bircher Bar was first launched in 2014 as a market stall in the Northern Rivers of NSW. Week by week & market by market, the idea grew, the feedback was fantastic and so the search for a more permanent location began.

After many months of searching both high and low throughout the Northern Rivers, the perfect spot was found nestled in Lismore's own Summerland Arcade.
With the help of countless friends and endless coffee, the space slowly came together and has since grown from strength to strength.

We now focus on running a thriving online store as well as supplying our hand-made, all-natural and small-batch artisan blends to amazing, cafes, grocers and specialty stores Australia-wide! We proudly donate monthly to Umoja Children's Orphanage and are always looking to connect with like-minded bloggers, health food enthusiasts and general life enthusiasts!
How did you get your first products stocked?
This was achieved through good, old fashioned hard work. We started out by going store to store and dropping samples to all of the brilliant local cafes and grocers in our local region and got a great response.
We now typically email and call for contacts outside our local area but still prefer to drop in and introduce ourselves as well as the business when possible!
How was your experience picking an E-commerce platform?
The e-commerce platform of choice was Shopify. This selection was made based on their excellence with regards to the following factors namely; usability of the platform, technical support, payment gateway options, customer support and large community of developers and 3rd part professionals.
How do you interact with your customers?
In whatever way best suits them! We offer in-store pickup and national delivery so depending on who they are and where they are located, it can be any manner of face-to-face, email, messenger, phone call etc.
What are some of the challenges you're facing now?
I'd say it's the small business cliche of trying to best juggle the many day-to-day tasks that present themselves. I wouldn't say I'm an expert at it but I'm always working on better systems and processes that allow me to hand over tasks and free up time to focus on the important stuff.
What apps/plugins are most useful to you?
There are lots of great Shopify apps we use – a few that come to mind are: RetargetApp, SEO Doctor & Sales Pop
Are there any personal business strategies you've developed with time?
The biggest strategy I've adopted recently that has made a huge change to how I approach everything is the 80/20 rule – basically, focus on the 20% of the work that delivers 80% of the results. It's easy to fall into the trap of being 'busy' but not effective, this is a good way to avoid 'spinning your wheels'
Any advice for upcoming e-commerce entrepreneurs?
Make sure you have a great product and be prepared to put in the hard work – the results will show!
About Merchant Stories
Merchant Stories is a blog series by Kudobuzz (a startup that helps you grow your business with social reviews, product listings and AI powered SEO) that highlights the stories of online merchants to give them more exposure and to serve as inspiration for upcoming merchants.
This is the first season in a long-running series.
Want to get your story featured? Reach out to us [email protected].